All Things Open 2017
October 6, 2017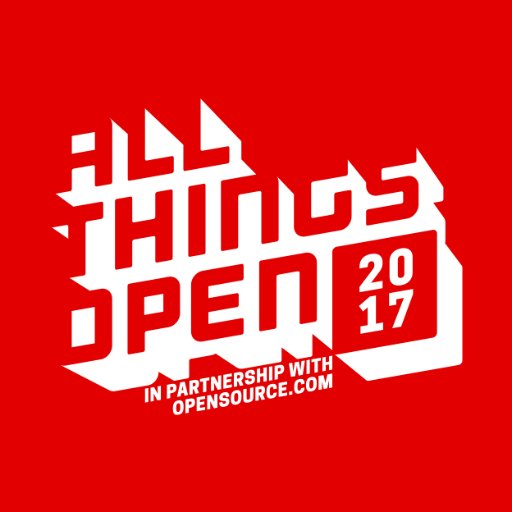 All Things Open Is The Largest "open" Technology Event On The East Coast
In 2017, More Than 3,000 Technologists And Decision Makers Are Expected From All Over The U.s. And The World
Why Attend
1. Speakers And Content
We will once again feature some of the most well known experts in the world, as well as introduce you to some new faces you'll be hearing about for years into the future. The lineup at All Things Open is second-to-none.
2. Educational Value
We take great pride in featuring topics and technologies that will help attendees become better at what they do as well as better members of the community. We want people to learn a great deal, and we structure sessions and choose speakers accordingly.
3. Access + Value
We challenge everyone to find another conference anywhere in the world that gives attendees better ROI than All Things Open. We sincerely believe there isn't one. We try extremely hard to feature some of the best content available, deliver amazing value in the process, while enabling access to nearly everyone.
4. Diversity Is Central
We understand the value of diversity and strive to ensure the event reflects it. Attendees are guaranteed to sit beside of, interact with, and hear from people from different backgrounds and perspectives. The result is a multi-faceted educational experience, and it's tremendous.
5. This Is Our 5th Year
While guaranteed not to be the "perfect" conference in any way, we've learned valuable lessons over the first four years that we feel will result in a good experience for everyone. We've been doing this for nearly 10 years overall and have made a lot of mistakes. Our attendees will benefit from those lessons learned.
6. Face-to-face Is More Important Now Than Ever Before
People that have attended our events in the past have heard us state this over and over. However, we feel it is so important it bears repeating. There is tremendous value in meeting people face-to-face and attending sessions in-person, even more so now that technology makes remote communication possible and ever more prevalent. There are simply things you can't learn and pick up on a Skype call, or via Basecamp or #Slack.