Androids and Intelligent Networks in Early Modern Literature and Culture: Artificial Slaves
September 21, 2016
author |

Kevin LaGrandeur
year published |

2012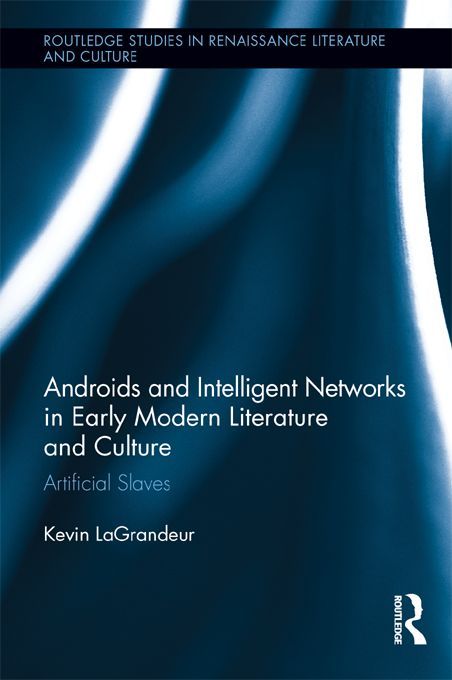 Awarded a 2014 Science Fiction and Technoculture Studies Prize Honorable Mention.
This book explores the creation and use of artificially made humanoid servants and servant networks by fictional and non-fictional scientists of the early modern period.
Beginning with an investigation of the roots of artificial servants, humanoids, and automata from earlier times, LaGrandeur traces how these literary representations coincide with a surging interest in automata and experimentation, and how they blend with the magical science that preceded the empirical era.
In the instances that this book considers, the idea of the artificial factotum is connected with an emotional paradox: the joy of self-enhancement is counterpoised with the anxiety of self-displacement that comes with distribution of agency.In this way, the older accounts of creating artificial slaves are accounts of modernity in the making―a modernity characterized by the project of extending the self and its powers, in which the vision of the extended self is fundamentally inseparable from the vision of an attenuated self.
This book discusses the idea that fictional, artificial servants embody at once the ambitions of the scientific wizards who make them and society's perception of the dangers of those ambitions, and represent the cultural fears triggered by independent, experimental thinkers―the type of thinkers from whom our modern cyberneticists descend.
—Publisher