Applied Artificial Intelligence Conference 2017
April 28, 2017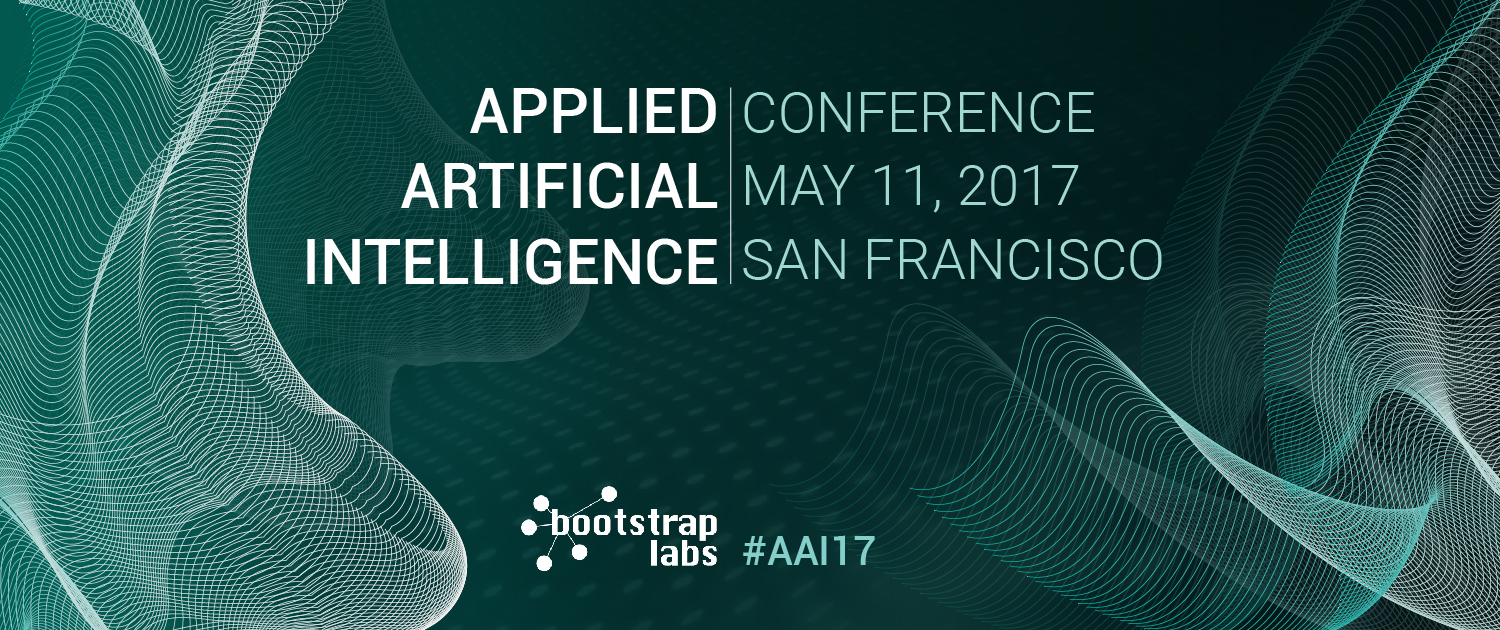 Discover the latest innovation and the positive impact of Artificial Intelligence technologies.
The Applied AI Conference is a must-attend event for people who are working, researching, building, and investing in Applied Artificial Intelligence technologies and products.
The event is focused on practical applications and current commercialization of AI technologies across industries such as Transportation & Logistics, Internet of Things (IoT), Future of Work (FoW), Financial Technologies (FinTech), CyberSecurity, and Healthcare Technologies (HealthTech).
The 2017 conference agenda will provide insights into the present and future impact of AI on your organization, as well as in your daily life. It will also feature concrete ways, tools, and methods to prepare, organize, and tap AI's transformative power. As active early stage investors in Applied AI, BootstrapLabs will provide an overview of the investment and consolidation landscape at the conference.
—Event Producer