Artificial Life: A Report from the Frontier Where Computers Meet Biology
February 16, 2001
author |

Steven Levy
year published |

1993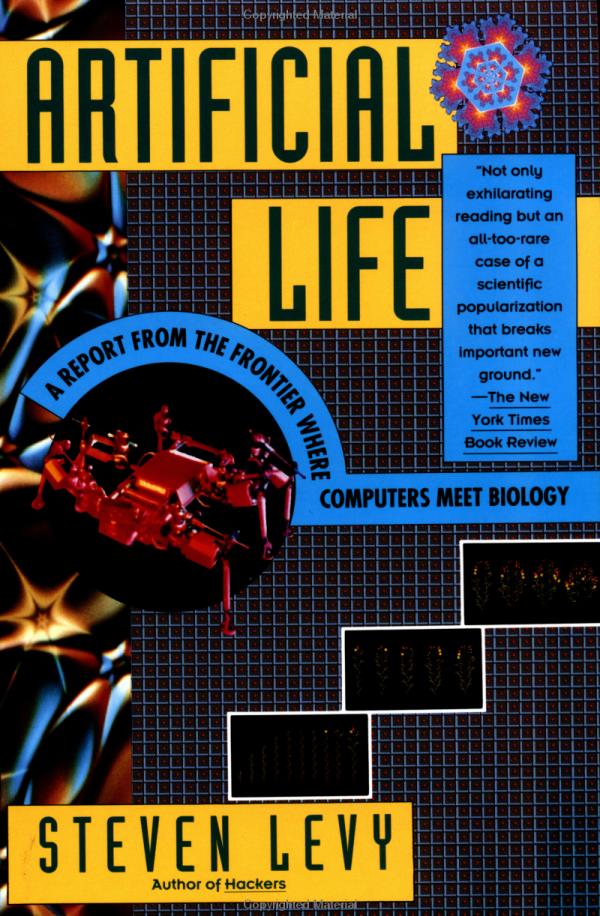 This enthralling book alerts us to nothing less than the existence of new varieties of life. Some of these species can move and eat, see, reproduce, and die. Some behave like birds or ants. One such life form may turn out to be our best weapon in the war against AIDS.
What these species have in common is that they exist inside computers, their DNA is digital, and they have come into being not through God's agency but through the efforts of a generation of scientists who seek to create life in silico.
But even as it introduces us to these brilliant heretics and unravels the intricacies of their work. Artificial Life examines its subject's dizzying philosophical implications: Is a self-replicating computer program any less alive than a flu virus? Are carbon-and-water-based entities merely part of the continuum of living things? And is it possible that one day "a-life" will look back at human beings and dismiss us as an evolutionary way station — or, worse still, a dead end?
—Publisher