AudioFile | Audiobook review: How to Create a Mind
March 1, 2013
AudioFile — March 2013
This is a summary. Read original article in full here.

The futurist and computer pioneer Ray Kurzweil says that understanding how human brains process information will allow powerful computers to think like we do and address some of humankind's greatest challenges.
He explains higher-level thinking as being organized in pattern-recognizing neuron clusters that are wired together in hierarchical layers in the cortex. These layers use broad categories to sort diverse data and thus create a system for perceiving the world, sorting through priorities, and directing action.
Along with the author's snappy writing and colorful imagery, narrator Christopher Lane's sonority and silky-smooth phrasing provide the artistic touch needed to offset this book's intellectual weightiness. Delivered with understated power, this work is an intimate performance that also embodies the perfect amount of professorial distance. T.W. Winner of AudioFile Earphones Award © AudioFile 2013, Portland, Maine [Published: March 2013] […]
  AudioFile Earphones Award Winner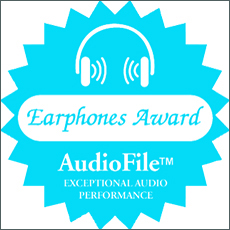 How to Create a Mind: The Secret of Human Thought Revealed
by Ray Kurzweil
Read by Christopher Lane
Trade Ed. • Brilliance Audio • 2012
CD ISBN 978-1-4692-0384-3  $29.99 • Twelve CDs
MP3-CD ISBN 978-1-4692-0385-0  $24.99 • One MP3-CDs
DD ISBN 978-1-4692-0388-1  $14.99
Library Ed. • Brilliance Audio • 2012
CD ISBN 978-1-4692-0386-7  $69.97 • Twelve CDs
MP3-CD ISBN 978-1-4692-0387-4  $39.97 • One MP3-CDs