AWE EU Augmented & Virtual Reality Conference
July 17, 2017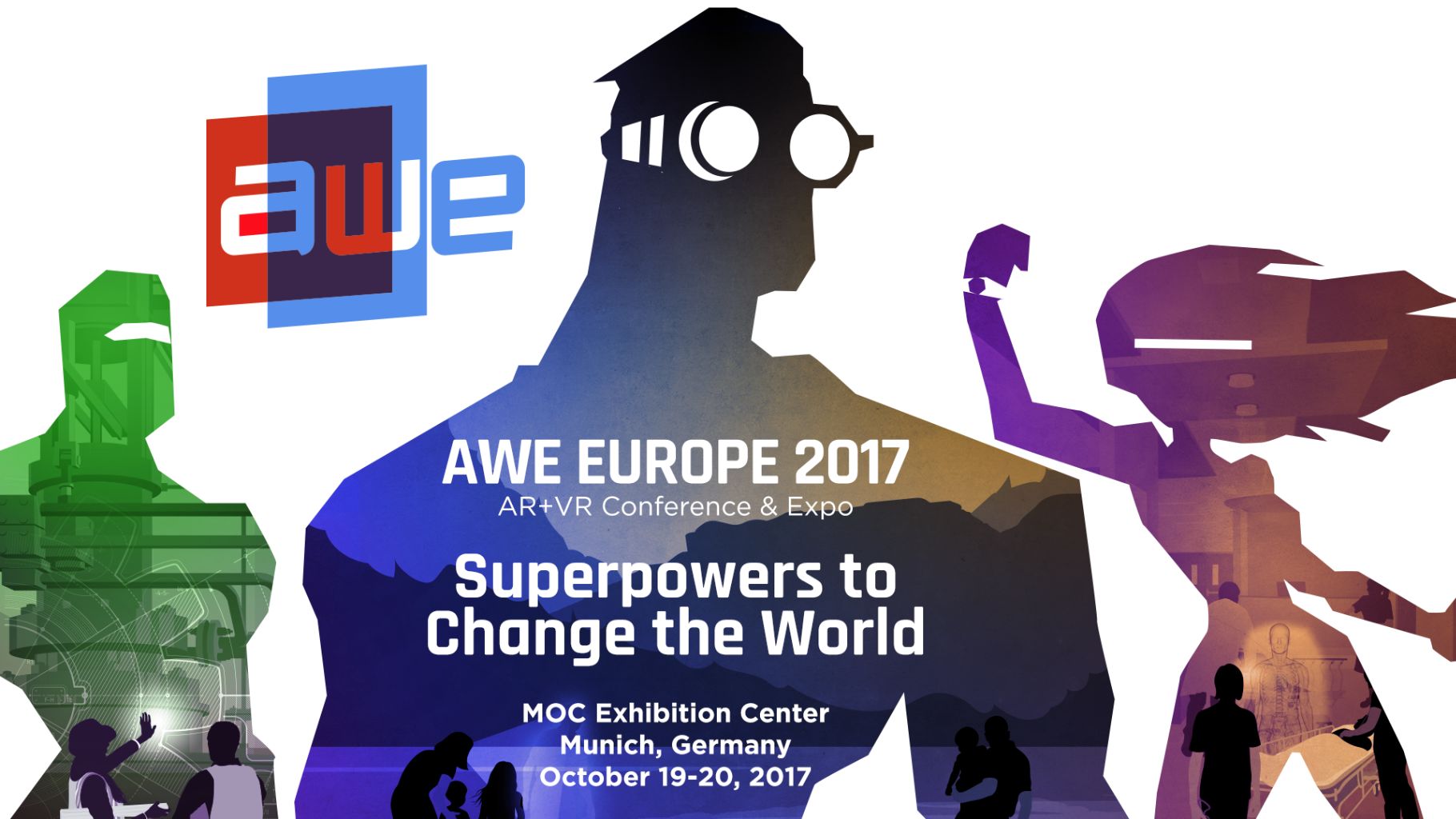 Registration is now open for the 2nd annual Augmented World Expo Europe (AWE EU) 2017 from October 19-20, 2017 in Munich, Germany.
AWE EU 2017 is the must-attend AR+VR industry event, bringing together executive leaders, breakthrough technologies and top companies under one roof, where you will learn about the latest AR+VR news and industry trends and interact with the most recent and exciting innovations in Europe.
Reasons to Attend AWE EU 2017:
2nd annual AR+VR event in Germany; the largest of its kind
1500 attendees including developers, designers, producers, engineers, C-level decision makers, entrepreneurs, press, and investors
100 speakers with a significant focus on enterprise, development & design, consumer & entertainment and startup pitches
100 exhibitors showcasing the latest in AR+VR in work, life and play
3,000 square foot AR+VR experience center with highly immersive demos
Join leading AR+VR brands such as ODG, Vuforia, RE'FLEKT, Ubimax, LC-Tech, CieAR, Augmentaio, Forcite, cognitiveVR, Massless, Crunchfish, Viscopic and more
This year's AWE EU theme is "Superpowers to Change the World" which will be echoed on stage and on the expo floor among startups and organizations using AR+VR to drive economic growth, encourage empathy and collaboration, democratize healthcare and education, and promote sustainability in the world.
RSVP and save the date to get updates on keynotes, exhibitor announcements and more.
Register as Press/Analyst: http://www.aweeu.com/page/1292271/press-pass
For more information about attending or participating in AWE EU 2017, visithttp://www.aweeu.com
For more information about all AWE 2017 global events, visit http://www.aweeu.com/page/1292275/about-awe
—Event Producer