Connectome: How the Brain's Wiring Makes Us Who We Are
December 5, 2011
author |

Sebastian Seung
year published |

2012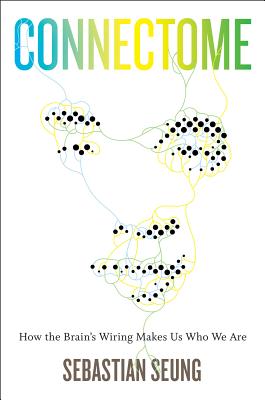 Amazon | The bold and thrilling quest to finally understand the brain — and along with it our mental afflictions, from depression to autism — by a rising star in neuroscience.
Sebastian Seung, a dynamic young professor at MIT, is at the forefront of a revolution in neuroscience. He believes that our identity lies not in our genes, but in the connections between our brain cells — our own particular wiring. Seung and a dedicated group of researchers are leading the effort to map these connections, neuron by neuron, synapse by synapse. It is a monumental effort — the scientific equivalent of climbing Mount Everest — but if they succeed, they will uncover the basis of personality, identity, intelligence, memory, and perhaps disorders such as autism and schizophrenia. Seung explains how this new map of a human "connectome" might even enable us to "upload" our brains into a computer, making us effectively immortal.
Connectome is a mind-bending adventure story, told with great passion and authority. It presents a daring scientific and technological vision for at last understanding what makes us who we are, both as individuals and as a species.