CVPR 2018
May 31, 2018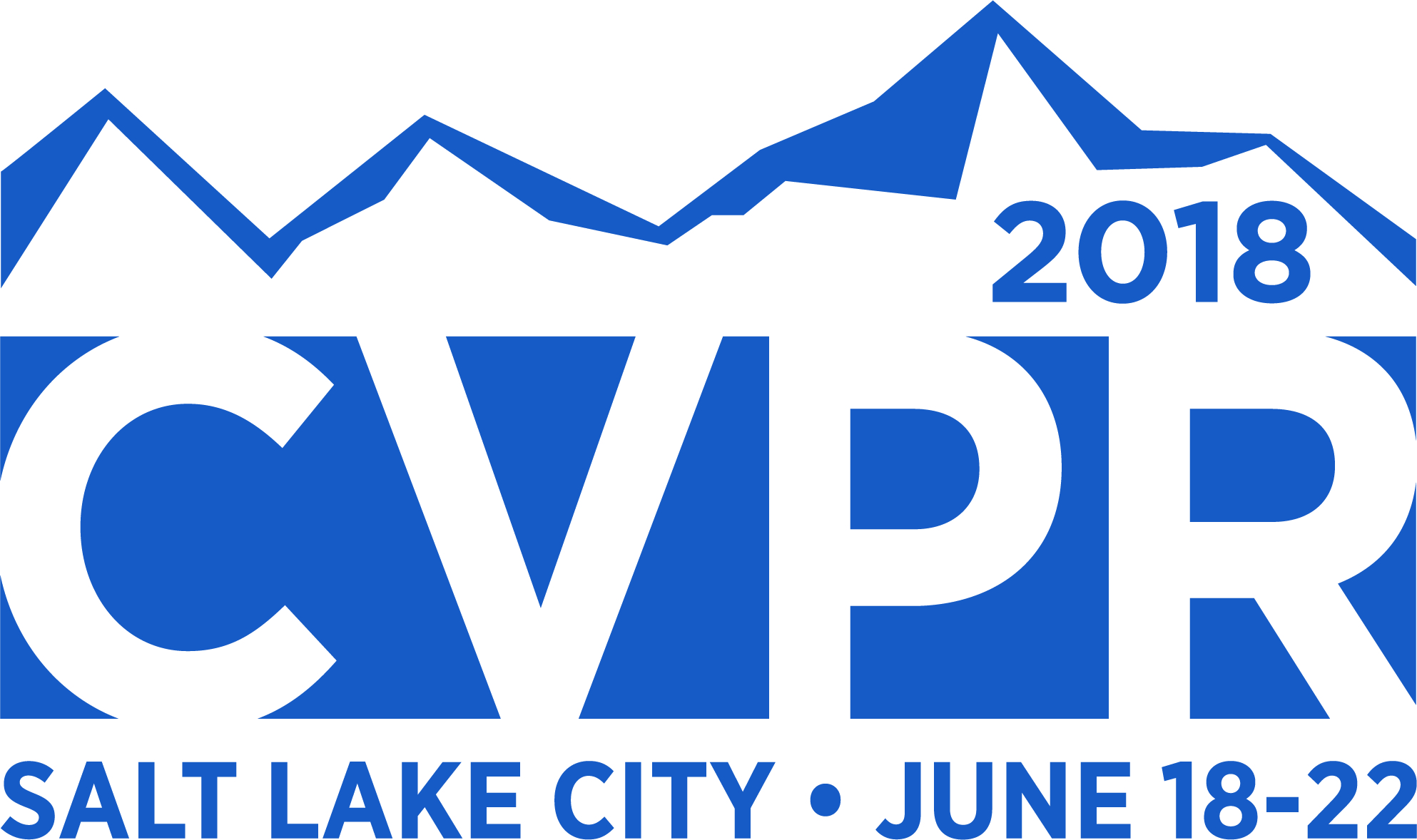 CVPR is the premier annual computer vision event comprising the main conference and several co-located workshops and short courses. With its high quality and low cost, it provides an exceptional value for students, academics and industry researchers.
CVPR 2018 will take place at the Calvin L. Rampton Salt Palace Convention Center the week of June 18-22, 2018 in Salt Lake City, Utah.
Main Conference and Exhibition: June 19-21
Workshops and Tutorials: June 18, 22
With over 3300 main-conference paper submissions and 979 accepted papers, CVPR 2018 offers an exciting program covering a wide variety of state-of-the-art work in the field of computer vision. In addition to the main program, CVPR 2018 includes 21 tutorials, 48 workshops, our annual doctoral consortium, and a growing industrial exhibition featuring over 115 companies. We are grateful to our numerous sponsors for their continued support.
We hope you enjoy CVPR while you're here and take some time either before or after the meeting to enjoy the mountains, lakes, national parks, and other attractions of Utah.
CVPR represents an international community of scholars whose collective efforts are embodied in one of the finest conferences in all of Computer Science.
The CVPR organizers take the view that good ideas can come from anyone, anywhere and that these good ideas should be disseminated for the good of all humanity – without exception. The organizing committee will continue to work to ensure that we do all we can to live up to these ideals. Our community knows no boundaries and we will strive to help researchers to participate, no matter where they live and without regard to race, gender, or background.