DEF CON Biohacking Village
May 26, 2017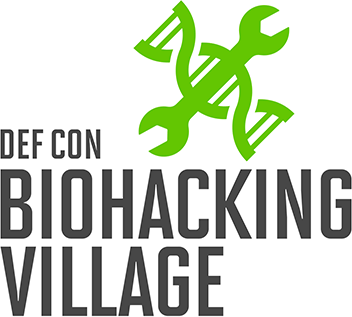 The DEF CON Biohacking Village is a multi-day biotechnology conference focused on breakthrough DIY, grinder, transhumanist, medical technology, and information security along with its related communities in the open source ecosystem. There have been multiple instances of DIYBio overcoming conventional science. We want to celebrate the biohacker movement with a compendium of talks, demonstrations, and a medical device hackathon.
The 2017 BioHacking Village theme is Medical Industry Disrupt. The Medical Industry is one of the last to be touched by technology. We have placed doctors and the study of medicine on an alter for years; the time of ivory towers, pedestals, and information isolation has come to an end. Biohackers are working on projects that have traditionally been kept in the labs of the medical institutions. We are moving science forward by working on DIY projects that matter and use citizen science to solve the economic problems that are caused by privatizing medicine and the resources for research.
Our goal is to extend beyond the scope of mission driven technology. This event and the community behind it place a strong emphasis on diversity, inclusiveness, education, collaboration, and contribution. The BioHacking Village is also focused on helping developers learn the skills and other factors associated with successful careers in biotechnology and software development. The event aims to provide opportunities to interact with like-minded scientists and developers, to learn from one another, as well as help each other see opportunities that may be available.
We welcome anyone interested in do-it-yourself biology. Biohackers reject the idea that all medical, biological, and genetic advancements must come from a large institutions, university, or corporation. We reject the idea that modifications to biology must only be in response to disease or dysfunction. We reject the natural order given to us by evolution… or perhaps we have evolved to the point where we can take evolution into our own hands. We dare to ask the questions: How can we use technology to enhance our raw abilities, specific skills, overall health, or well-being? How can we usher in an age where we not only fix what's broken, but we make ourselves, and our world, better?
—Event Producer