Developer Week Conference + Festival 2017
January 25, 2017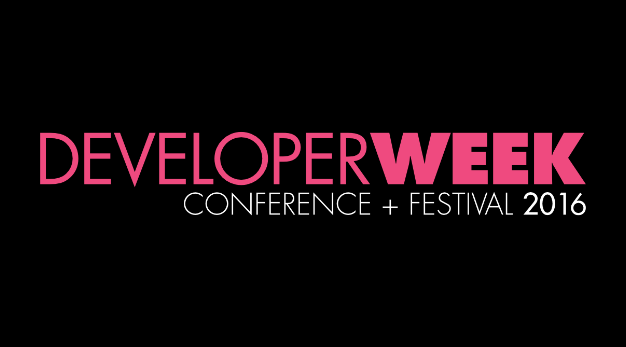 DeveloperWeek 2017 is San Francisco's largest developer trade show with over 8,000 annual attendees and 60 week-long events.  DeveloperWeek features a hackathon (1,000+ developers and $150,000+ in prizes), hiring mixer (1,200+ candidates; 100+ new job opportunities), conference and expo (100+ new developer platforms and tools); and aims to give you a deep-dive into every new developer tool and language.
http://www.developerweek.com/register/
Why Attend DeveloperWeek?
Discover the newest languages, frameworks, APIs and tools with our 200+ speakers, 3-day dev tech conference.
Join 1,000+ developers competing for $150,000+ in sponsored prizes at the hackathon.
See 100+ developer-focused exhibitors at DeveloperWeek 2016.
Expanded technical workshops and expo lounge dedicated to developing apps for robotics and VR.
Engage in 2 days of educational JavaScript, Artificial Intelligence Dev, and Web App Dev and Mobile App Dev workshops.
For conference updates and news join our subscription list!
Times:
Saturday, February 11       |   9:00am – 11:00pm
Sunday, February 12         | 10:00am –   6:00pm
Monday, February 13        | 10:00am –   5:00pm
Tuesday, February 14       |   9:00am –   6:00pm
Wednesday, February 15 |   9:00am –   5:00pm
—Event Producer