digest | A smart-home device for health check-ups
Bringing tele-medicine to life.
April 14, 2020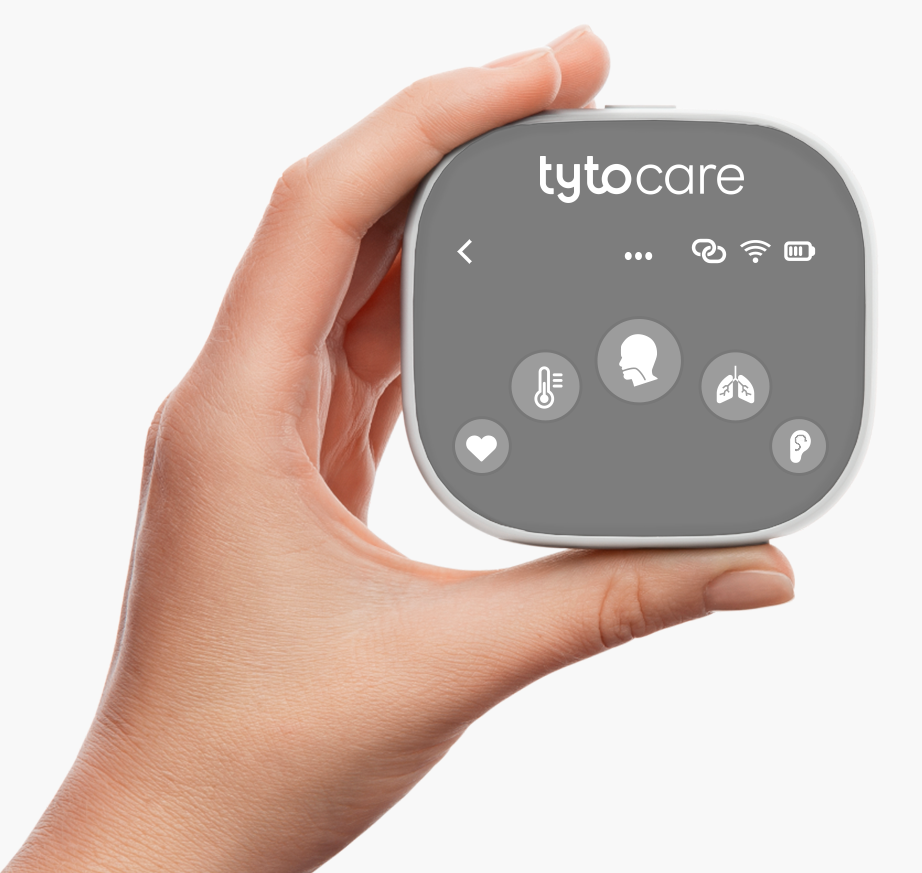 ---
image | above
The hand-held TytoHome health care exam device.
credit: TytoCare
---
— in this post —
~ story
~ featurettes
~ benefits
~ by the numbers
~ get the device
~ reading
---
— story —
TytoCare's smart-home styled device named TytoHome is an award-winning, hand-held, medical tool kit. It can conduct basic, all-in-one health check-ups from the comfort of your own dwelling or office — and connect with your doctor remotely.
TytoHome is an electronic, portable, at-home exam kit plus smart-phone app — that lets you perform guided medical tests with a health-care provider. You can conduct exams on the heart, lungs, abdomen, ears, throat, skin, and body temperature. You can see and hear your physician using the device. Results appear instantly on your physician's screen.
Then you can receive a diagnosis, a treatment plan, and prescriptions — anytime + anywhere. TytoHome helps your physician quickly, conveniently diagnose common conditions like: ear infection, head cold, sore throat, fever, cough, sinus + chest congestion, stomach ache, bug bites, and rashes.
To use TytoHome all you need is a smart-phone or tablet — plus a wi-fi internet connection. You can record your exam and send it to your doctor, or conduct a live exam guided by your physician.
And if you need a doctor, TytoCare has a trusted physicians network available 24 hours a day / 365 days a year — for expert help. TytoCare and its licensed medical partners give you the comfort of on-demand medical exams — with the security of fully qualified + board-certified physicians.
You can use TytoHome to:
heart

— capture heart rate with the stethoscope

heart

— listen to heart sounds with the stethoscope

ears

— look inside ears + examine the ear drum with the otoscope

lungs

— listen to the lungs breathing with the stethoscope

throat

— examine throat + tonsils with the tongue-depressor camera attachment

temperature

— take body temperature with the no-touch infra-red thermometer

skin

— take photos of skin with the high-definition camera

abdomen

— listen to the stomach + gastro-intestinal tract with the stethoscope
---

---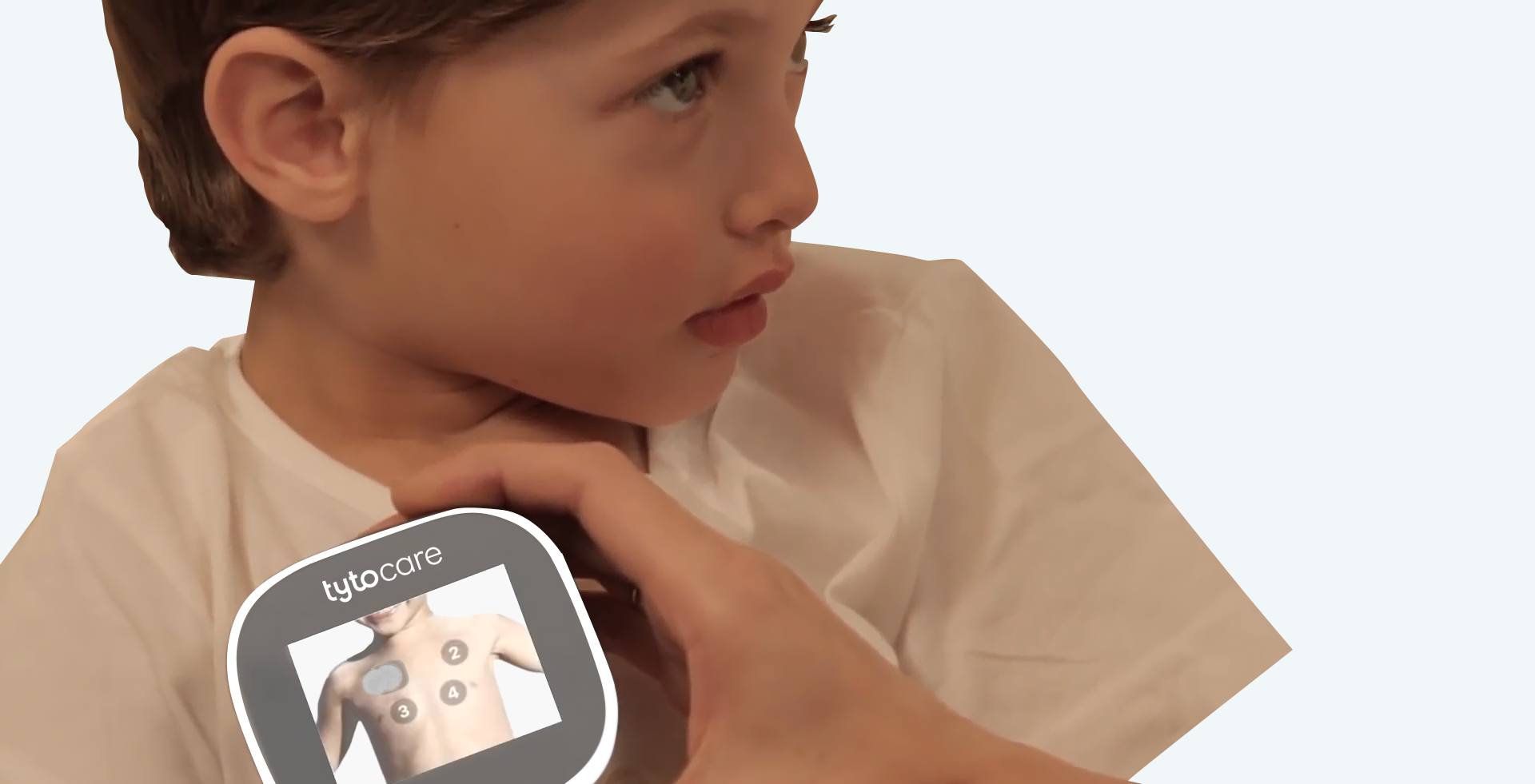 ---
on the web | pages
TytoCare | home
TytoCare | YouTube channel
TytoCare | TytoHome
TytoCare | featurette — TytoPro
TytoCare | featurette — TytoClinic
tag line: Always know with Tyto.
tag line: Your on-demand medical exam.
---
— featurette —
group: by TytoCare
featurette title: meet TytoHome • no. 1
year: 2020
— summary —
TytoHome by TytoCare is your on-demand + in-home medical exam.
---
— featurette —
group: by TytoCare
featurette title: meet TytoHome • no. 2
year: 2020
— summary —
TytoHome by TytoCare is your on-demand + in-home medical exam.
---
— benefits —
certainty:
TytoHome goes beyond a phone or video chat with a doctor — by providing an on-demand, clinic-quality medical exam, right from your home, so you can know with certainty what to do next.
peace of mind:
Debates about whether to rush to the emergency room are over. With TytoHome, you'll know immediately if action needs to be taken — or if you can go back to sleep.
convenience:
See a physician from the comfort of home — without waiting for an appointment or travelling to the clinic. Especially during times when going out is risky with inclement weather or community-wide infections.
security:
TytoHome uses a secure platform that only you and the health-care provider can access — and in full compliance with international health data standards and laws. So you can be certain your personal info is safe + secure.
---
— by the numbers —
TytoCare has 100,000 registered patients
TytoCare has conducted 200,000 medical exams
95% of patients + physicians reported positive experiences
* as of year 2019
---
— get the device —
In the United States: Best Buy is the current + exclusive retail shop offering the TytoHome medical exam kit for approx. $300 — for home customers. The device is FDA cleared + reviewed and clinically tested.
TytoCare's goal is to upgrade health-care delivery with on-demand medical exams and tele-health visits — and also offers health system services for professionals.
---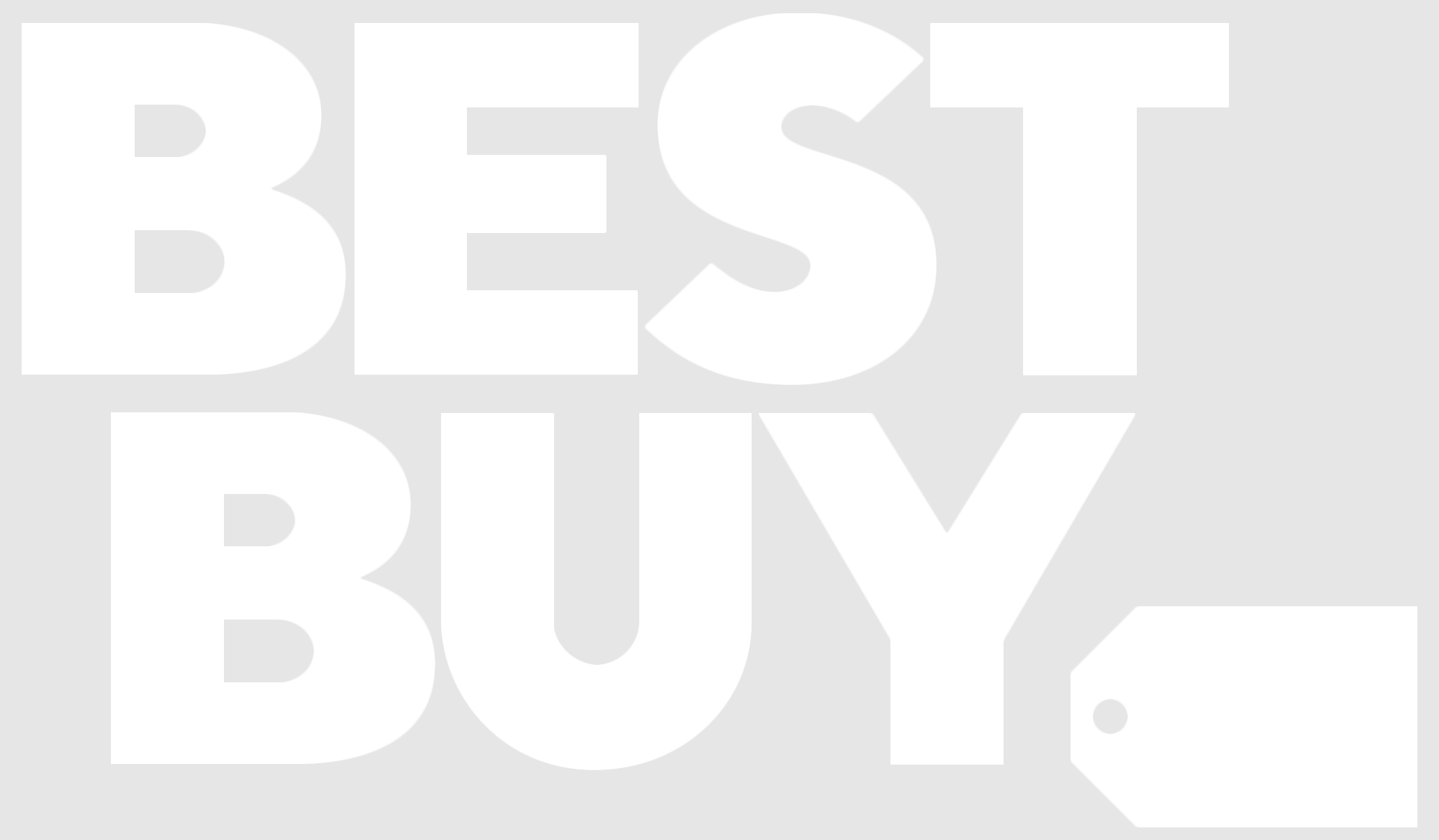 ---
on the web | pages
Best Buy | home
Best Buy | product: TytoHome • by TytoCare
tag line: expert service + unbeatable price
tag line: Let's talk about what's possible.
---
reading:
---
1. |
publication: Wired
tag line: —
story title: The TytoHome medical kit by TeleCare lets doctors monitor patients remotely
read | story
— summary —
Soon this easy, in-home diagnostic device will be standard home equipment for every family.
group: by Conde Nast
tag line: —
---
2. |
publication: Time
tag line: —
list title: Best Inventions of 2019
category: heath-care
story title: TytoHome • an easy-access doctor
read | list
read | profile
— summary —
100 innovations making the world better, smarter, and even a little more fun.
— profile —
Getting to the doctor's office isn't always easy. But the creators of the TytoHome — by TytoCare — hope to eliminate that trip altogether. Its hand-held device measures vitals. It examines heart, lungs, ears, skin and throat with special adapters.
And video­-conferences with a doctor to monitor the metrics in real time. The company's CEO Dedi Gilad said: "It transforms primary care by putting health in the hands of consumers."
---
— notes —
FDA = Federal Drug Administration • United States