events guide

event | NextMed Health

theme: We're re-imagining the future of health + medicine tech.
October 1, 2019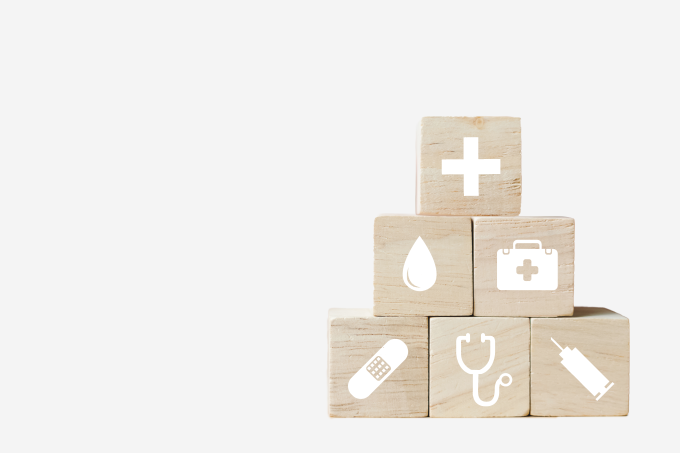 ---
group: by
banner: text
event title: NextMed Health
theme: We're re-imagining the future of health + medicine.
season: —
date: date — year
where: San Diego, CA ~ US
visit: event
---
— summary —
NextMed is a unique and intensive multi-day experience that gathers world-class faculty, innovators, and organizations — from across bio-medicine + bio-tech. We explore the convergence of fast-moving technology and new discoveries.
Our home in San Diego, California is the iconic Hotel del Coronado. It's a magical place to build connections among our diverse participants — as we look into the future of health.
The event is a high energy, bold re-design of a medical conference. Designed for the clinicians, innovators, investors, executives, and makers driving progress in smart ways.
---
Four core themes.
no. 1 | medical practice + patient care
how will converging tech impact: medicine, diagnostics, clinical decision support
new models of patient care: concierge practice, tele-medicine, wearable monitors, smart-home for health
improving health-care but reducing costs
how will better informed + better engaged patients interact with health-care
no. 2 | health + wellness
how will personalized therapy affect: wellness, pro-active prevention, and longevity
how will re-generative medicine affect: wellness, pro-active prevention, and longevity
no. 3 | global health
tech for the developing world
learning lessons from under-developed countries
rapid viral detection, forecasting, vaccine development
strategies to prevent + treat disease in under-served, remote communities
no. 4 | medical innovation
how can individuals, companies, start-ups, pharma: bring new mind-sets + processes to their health-care systems
how can academics bring new mind-sets + processes to their institutions
---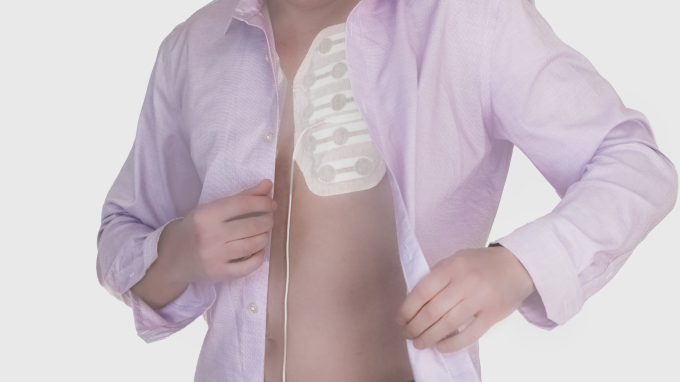 ---
Our topics.
future of health + medicine — where tech can take us
intro to exponentials
exploration — catalyzing the future
together — communities, patients, countries
health — digital, mobile, connected
digitizing — life, health, data
re-shaping — pharma, discovery, trials
AI for good + clinical acceleration
re-imagining regulatory + the regulator
disrupting allergy + auto-immune disease
connecting the dots +  solutions at-scale
future of work + investing
future of clinical practice + connected to virtual care
augmenting biology + reversing aging
digital surgery
the future of aging care
curing the incurable
neuro-medicine at the frontier
smart-health communities
radical inter-operability
lessons in leadership
democratizing tech for global health
---
---
webpages
Singularity Univ. | home
resources
channel
Singularity Hub • by Singularity Univ. | home
---
about | Singularity University
Singularity University educational programs + events equip you with the mind-set, tools, and resources to navigate your journey into the future. Empowered by:
world class faculty
trail-blazing practitioners
global network partners
impact start-ups
engaged alumni
---
— welcome letter —
Welcome to NextMed,
Thanks for joining us. Whether you're a clinician, patient, or technologist. From pharma, payor, medical device, or investor worlds. I appreciate the spirit of innovation + collaboration you bring to this event. Our audience has vast, varied experience and ideas. Help us re-shape the future of health-care + medicine.
The event is filled with cross-disciplinary exploration. And insights into how we can apply new knowledge, tech, and mind-sets to improve medicine across our planet.
We invite you to dive-in: meeting, mixing, collaborating, improvising with each other. Discover new approaches.
Visit our Innovation Lab where you can play, improvise, imagine. Share your projects and opinions at the Gadget Bar, work-shops, and on the beach. Form new friendships, collaborations and endeavors.

— Daniel Kraft MD

founder | NextMed
IMAGE
---
— welcome letter —
Hello,
There's a medical revolution happening. Every year top venture capitalists, scientists, and entrepreneurs gather at NextMed to discuss exponential tech, health, and vitality. I co-founded this event with my colleague Daniel Kraft MD a decade+ ago.
Join us to learn about the quantified health movement. Where is quantified health heading? A growing array of tech sensors are becoming available.
wearables:

Wearable bracelets can go well beyond steps. Some are designed to fit on fingers called ringables — such as the Oura ring. They measure heart rate + heart rate variability. There's an EKG on Apple Watch. The United States FDA has also cleared cuffless blood pressure tech — such as this device from BioBeat.
insideables:

Beyond the wrist, we can fit health sensors into contact lenses. Embedded RFID chips beneath the skin — read about my own implant here — have been used to store data  + unlock doors. And we now have Lumee by Profusa — a subcutaneous chip that can sense various body chemistries.
breathables:

Quantifying the molecules in your breath can be useful — currently used as a method to detect disease.  New nano nose-tech is in clinical trials to conduct breath biopsy — sampling a person's breath to detect the molecular content + patterns that can indicate early stages of lung + other cancers, plus a range of metabolic illness. Owlstone Medical is a global leader in breath biopsy. Some breathables can also quantify ketones in the breath to help people with their target metabolic states.
underwearables:

As sensors have become more capable, less expensive — you can now purchase sensors from Spire Health for each pair of your underwear that measure: respiratory rate, activity, heart rate, and sleep.
trainables:

Feedback provides nudges to help behavior modification. The Upright sensor — worn on your back — measures your posture. If persistent slouching is detected it buzzes to remind you. Improved posture may lessen back pain in some people.
invisibles:

Wearables require synching + charging. But now we're entering a time where our health be measured digitally by ubiquitous sensors. Cameras can now pick-up heart rate + respiratory rate — for example: Cocoon Cam has a baby monitor on the market.
Kepler Analytics is revolutionizing retail with invisible foot traffic sensors using wireless phone detection tech. Engineers at MIT have prototyped a system called WiTrack that can wirelessly detect human vital signs, movement, and sleep patters of several people in the same room.
Making sense of all the data.
As millions of people wear devices and billions of data points are collected daily — we can begin to understand the real-world digital measures of health + illness. The wearable heath tracker FitBit has demonstrated this, for example, in a recent story: FitBit's 150 billion hours of heart data reveal secrets about health.
With crowd-sourced studies such as Project Baseline by Verily — you can gain knowledge from your sleep pattern and how it compares to other people. And potentially find new digital bio-markers indicating medical issues.
While privacy + data ownership issues are significant challenges —  crowd-sourced insights can improve wellness, lower costs, and democratize access to improved health care globally.
Please meet-up with us.
I hope you'll attend NextMed where we'll be sharing + discussing the future of wearables — and the impact they'll have on heath-care. And the opportunities these devices bring for innovative start-ups + business.
SIGNATURE
— Peter Diamandis MD
co-founder | Singularity grp.
---
— notes —
AI = artificial intelligence
EKG = electro-cardio-gram
RFID = radio frequency identification
MIT = the Massachusetts Institute of Technology
FDA = the Federal Drug Administration ~ US
US = United States