event | TBD Conference
theme: hope/expectation of the future.
February 28, 2022 ---
— event —
event title: TBD Conference
theme: hope/expectation of the future.
web: home
season: spring
date: March 31
year: 2022
where: Global Live Stream
event website | visit
presented by: Paul Armstrong, CEO, HERE/FORTH
for our readers: 33% discount off ticket price: | LINK
---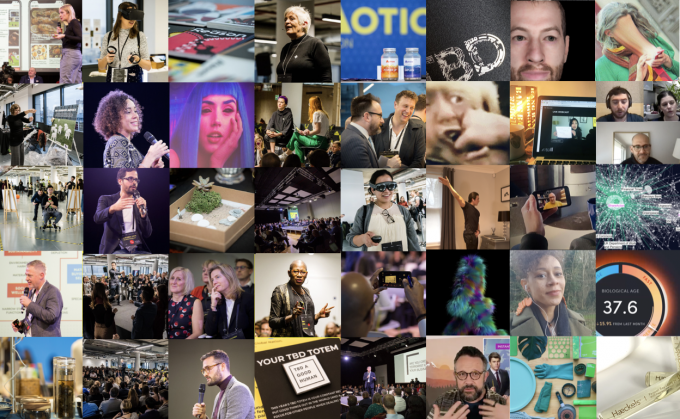 ---
— summary —
A global pandemic still raging, the great reset, the great resignation, a changing political landscape, restless new superpowers, and Marvel is pushing its films out; the world has never seen this level of uncertainty before. We need to plan and see a way out…where we're aiming for.
Now in its fourth year, TBD (Technology. Behaviour. Data.) Espérance (pron: 'EHSP-ERAHNS') is the only one-day conference specifically designed to help you focus, reframe and plan for what the foreseeable future (and a little bit further) brings your way focused on hope and expectation of the future. As the world deals with varients, new political currents and a changing consumer, a sensible head is what's needed. Resilience was last year ('Mollitiam'), it's time to plan and grow.
---
— speakers include —
Tom Standage (The Economist),
Michael Bhaskar (bestselling author, 'Human Frontiers'),
Tracey Follows (Futurist),
Dr Ian Pearson (Superforecaster),
Yosuke Ushigome (Takram),
Erin Lee (Babylon, MD),
Alberto Cairo (Data Viz living-legend),
Gareth Tennant (Ex-Marine, CEO of DAC),
Russell Davies (UK government)
…and +20 more.
---
— the agenda —
The final program for TBD is never revealed until the day of the conference in order to make it most useful for attendees. Speakers and themes, however, are disclosed. Expect big ideas and thought-provoking talks at 'Espérance' that will push you, your business and your thinking forward.
technology. Technology has never been more important but how we use it, and who owns it, is causing issues. What's giving us hope? Expect bold words and new business models! AI talk to funding, equality to death tech; all this and more are getting the TBD treatment.
behaviour. WFH or WTH? What's really happening with the world of work? Is the Metaverse going to be a reality in the next ten years or just give us all stronger eye muscles because of extra eyerolls? Leadership to architectural racism, crime to nothing is off-limits.
data. Is it as bad as we think it is? What effects is covid having on Europe? China? Who's really evolving? What's changing? TBD is going to show you where it's all heading and why amongst other things from Superforecasters to huge medical companies.
and more… Strategy, cutting-edge health tech, motivation will all be explored by experts and trusted sources who are ready to give you the secrets, what they wish they'd known and advice to make the next 12-24 months easier for you.