film | Ex Machina
January 1, 2015
Ex Machina trailer 1:
---
Ex Machina trailer 2:
---
Ex Machina  trailer 3:
---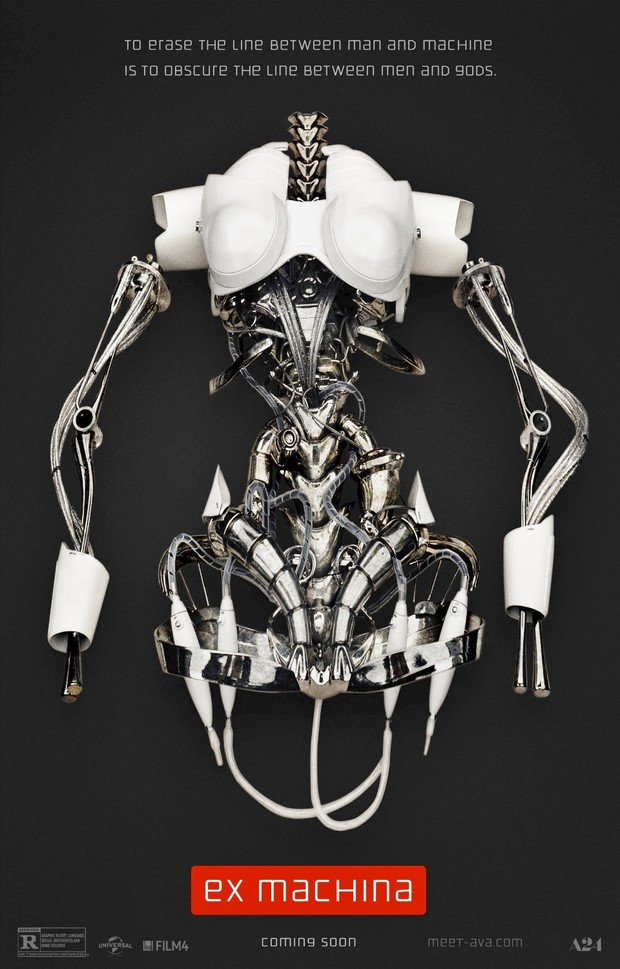 About the film Ex Machina
DNA Films | Alex Garland, acclaimed writer of 28 Days Later and Sunshine, makes his directorial debut with the stylish and cerebral thriller, Ex Machina.
Caleb Smith, played by Domhnall Gleeson, a programmer at an internet search giant Bluebook, wins a competition to spend a week at the private mountain estate of the company's brilliant and reclusive CEO, Nathan Bateman, played by Oscar Isaac.
To erase the line between man and machine is to obscure the line between men and gods.
The film is a chilling vision of the not too distant future of artificial intelligence.
In the mountain retreat of a gifted internet billionaire, a young man takes part in a strange experiment: testing an artificial intelligence, housed in the body of a beautiful robot girl.
But the experiment twists into a dark psychological battle, where loyalties are torn between man and machine.
Ex Machina is an intense psychological thriller, played out in a love triangle. The film explores big ideas about the nature of consciousness, emotion, truth and lies.
---
The film production developed a simple interactive tool that relates to the AI character Ava as a chatbot. You can input images to Ava's prompt for her to embellish creatively.
They also created a concept search engine called Bluebook, the Google styled product owned and operated by the main character, AI scientist and CEO Nathan Bateman. Readers can enlist for early roll outs of the films viral campaign content on the pages below.
According to The Creative Project by Vice, "Bluebook is ubiquitous in Alex Garland's new psychological sci fi thriller Ex Machina, something like Google or Facebook today. The plot ignites when its founder and CEO Nathan invites employee Caleb to his research facility to evaluate the AI androis Ava. Garland enlisted the help of Territory Studio, interface artists, to design the website Bluebook that Nathan made his billions on."
related viewing:
Ex Machina | main
Ex Machina | Bluebook
Ex Machina | Ava sessions
The Creators Project | Building Bluebook, the design behind Ex Machina's Google
related reading:
DNA Films | main
Wikipedia | Ex Machina
---
related viewing from The Creators Project by Vice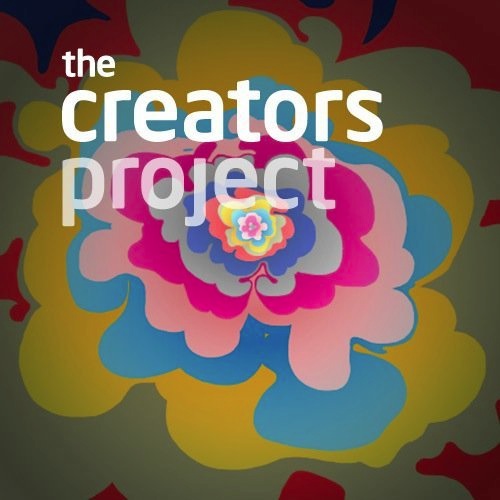 The Creators Project by Vice | In our exclusive video — human in the machine, the making of Ex Machina, examining our fear of AI — we talk with writer and director of Ex Machina, Alex Garland and the stars, Oscar Isaac and Alicia Vikander about the inspirations for the film, the relation between AI and consciousness, and how AI has permeated the cultural landscape.
related reading:
The Creators Project by Vice | Human in the machine, the making of Ex Machina
The Creators Project by Vice| YouTube channel
---
---