Future Day: a new global holiday March 1
February 29, 2012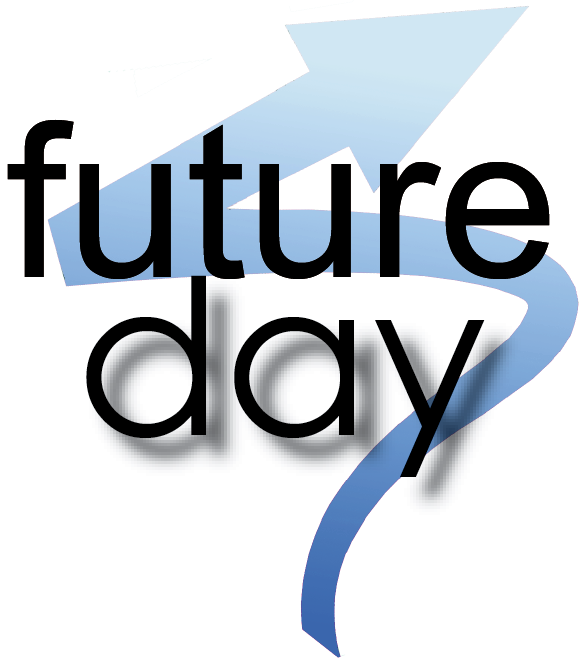 Why are nearly all our holidays focused on celebrating the past, or the cyclical processes of nature? Why not celebrate the amazing future we are collectively creating?
That's the concept behind a new global holiday, Future Day (March 1), conceived by AI researcher Dr. Ben Goertzel.
Future Day 2012 gatherings are scheduled in more than a dozen cities, as well as in Second Life.
"Celebrating and honoring the past and the cyclical processes of nature is a valuable thing," says Goertzel. "But in these days of rapid technological acceleration, it is our future that needs more attention, not our past.
"My hope is that Future Day can serve as a tool for helping humanity focus its attention on figuring out what kind of future it wants, and striving to bring these visions to reality.
---
"The past is over; the present is fleeting; we live in the future." — Ray Kurzweil re Future Day
---
"Ray Kurzweil predicts that technological paradigm shifts will become increasingly common, leading to 'technological change so rapid and profound it represents a rupture in the fabric of human history,'" says Goertzel.
"Future Day is designed to center the impossible in the public mind once a year as a temptation too delicious to resist," says Howard Bloom, author of Global Brain.
"If all matter in the universe is comprised of patterns, let's redesign what doesn't work and form new methods for approaching the future with fluidity," says designer Natasha Vita-More, Chair, Humanity+.
Future Day events so far
Melbourne, 5:30 PM (1:30 AM EST)  to 10:30 PM, moderated by Singularity Summit AU organizer Adam A. Ford and Australian ABC TV newscaster Josie Taylor, with Skype call-ins by Goertzel and Vita-More.
Hong Kong, 7PM (6 AM EST), informal event in Hong Kong organized by Goertzel.
Terasem Island, Second Life, 6 PM EST: a public event, where authors Howard Bloom and Martine Rothblatt and blogger Giulio Prisco will join Goertzel, Vita-More, and Ford.
FastForward Radio, 10 PM EST, guest PJ Manney, "Future Day — what is it? How should we celebrate it?"
Other events: Sydney, Berkeley, Edmonton, Houston, Sao Paulo, Salt Lake City, Brussels, Paris, Los Angeles, Palo Alto, Washington DC, Lehi (Utah), and Wroclaw (Poland). See http://futureday.org/events for updates.
Starting your own Future Day event? List it here: [email protected]