Future Visions: Original Science Fiction Inspired by Microsoft
November 16, 2015
author |

Elizabeth Bear, Greg Bear, David Brin, Nancy Kress
year published |

2015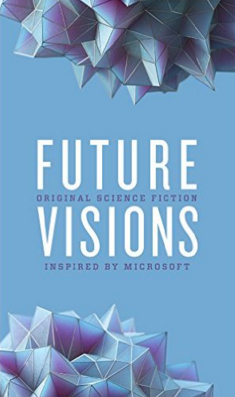 Future Visions: Original Science Fiction Inspired by Microsoft is an anthology of new short work from some of the greatest science fiction writers in the field. These visionary stories explore prediction science, quantum computing, real-time translation, machine learning, and much more. The authors used inside access to leading-edge work from Microsoft Research as inspiration, crafting pieces that predict the near-future of technology — and examine its complex relationship to our core humanity.
Future Visions features contributions from:
Elizabeth Bear
Greg Bear
David Brin
Nancy Kress
Ann Leckie
Jack McDevitt
Seanan McGuire
Robert J. Sawyer
…along with a short graphic novel by Blue Delliquanti and Michele Rosenthal, plus original illustrations by Joey Camacho.
These are some of today's most visionary creators—and they've joined together to give us a preview of tomorrow.