Golden Globe Awards The Dailies | Nominee profile: Joaquin Phoenix Her
December 24, 2013
Golden Globe Awards The Dailies — December 24, 2013 | Luca Celada
This is a summary. Read original article in full here.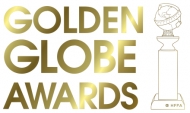 Now the 40 year-old actor has made it four with a well-deserved nomination as Best Actor in a Motion Picture Comedy for his performance in Spike Jonze's science fiction romance Her.
The film imagines the imminent advent of artificial intelligence and "emotional machines," the so-called "singularity," first postulated by futurist Ray Kurzweil and that many technology experts consider to be an inevitable coming development.
It's a technological prospect that some may find unsettling; not Phoenix, however: "I think it's very exciting," he recently said on the subject, "I think it's just the next evolutionary step. I love the idea of Ray Kurzweil, and some of his ideas about the future I think are really exciting. It doesn't make me nervous at all. I think there will be a point where we merge with technology and I think it's going to be cool." […]
---
related background:
The film Her was been nominated for best motion picture comedy, best screenplay, and its star, Joaquin Phoenix, for best performance in a motion picture comedy.
related reading:
NBC | "Her wins 71st annual Golden Globe award for best screenplay for motion picture"
---

related reading:
Warner Brothers | Her film trailers by filmmaker Spike Jonze
NBC | 2014 Golden Globe Awards
profile | Golden Globe Awards
Golden Globe Awards | 71st annual list of nominees
Wikipedia | 71st annual Golden Globe Awards
---
---
---
related reading from Wikipedia:
---