Histological and Histochemical Methods: Theory and Practice, 4th edition
October 28, 2012
author |

John Kiernan
year published |

2008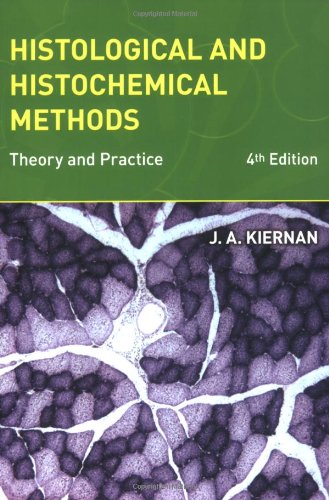 The chemical and physical principles of fixation, staining, and histochemistry in one volume!
Now in its fourth edition, Histological and Histochemical Methods has been expanded and updated with the latest techniques and developments within the field, whilst retaining the details of the classic techniques still in use. The relations of chemical structures and reactions to fixation, tissue processing, staining, enzyme location, immunohistochemistry and other procedures are explained in simple, descriptive terms.
This book is recommended for lecturers and students in biological and biomedical disciplines using histological and histochemical techniques. Postgraduate researchers will find this to be the ideal laboratory companion, as will medical laboratory technologists preparing for their professional examinations.