How the Internet of everything will change the world
November 8, 2012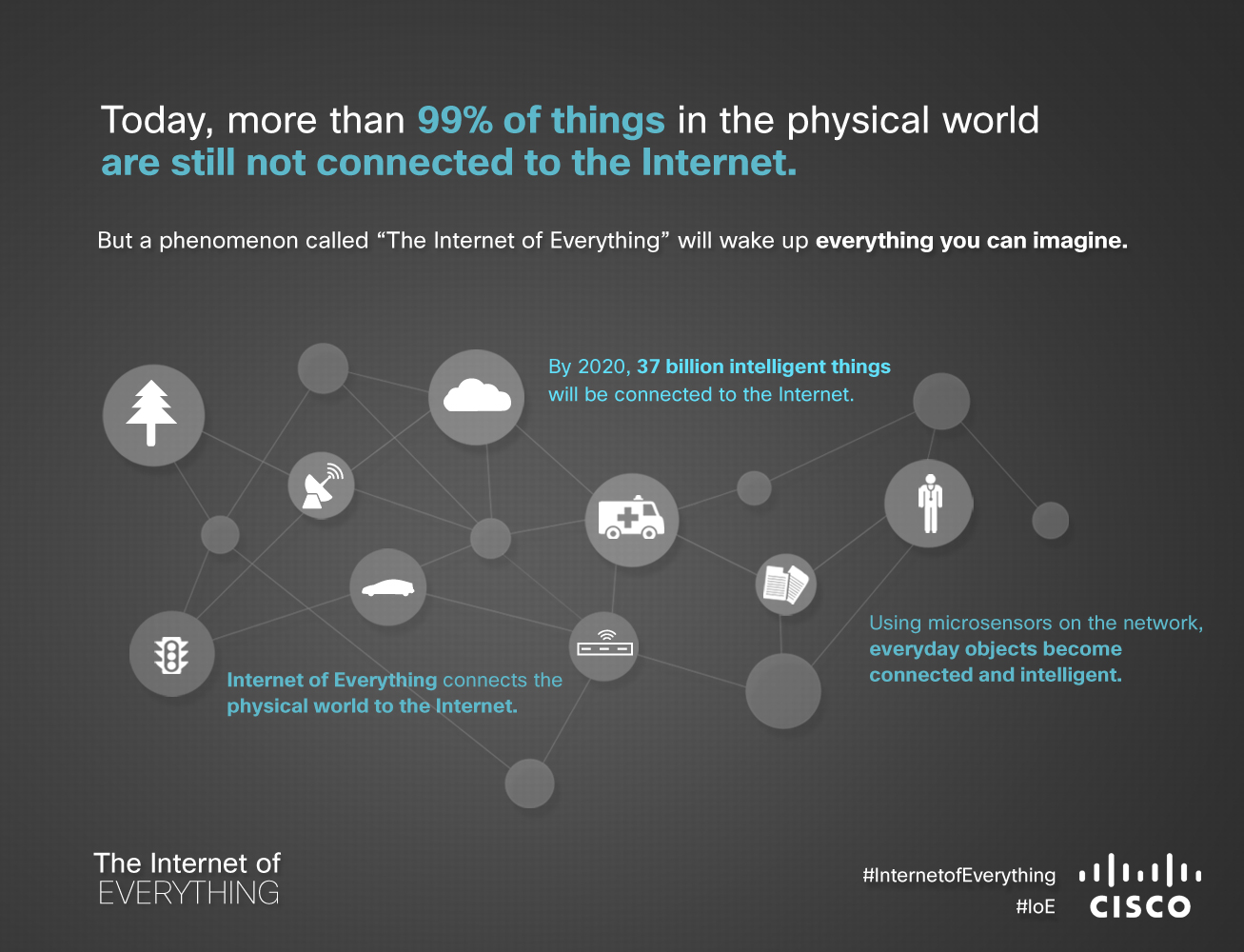 From the Internet of Things (IoT), where we are today, we are just beginning to enter a new realm: the Internet of Everything (IoE), where things will gain context awareness, increased processing power, and greater sensing abilities, says Cisco in their blog.
Add people and information into the mix and you get a network of networks where billions or even trillions of connections create unprecedented opportunities and give things that were silent a voice.
Cisco says their IoE as bringing together people, process, data, and things to make networked connections more relevant and valuable than ever before — turning information into actions that create new capabilities, richer experiences, and unprecedented economic opportunity for businesses, individuals, and countries.