IAENG Intl. Conference on Communication Systems & Applications 2010
October 21, 2009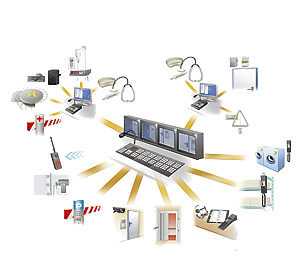 The IAENG Intl. Conference on Communication Systems and Applications (ICCSA'10) will take place in Hong Kong, 17-19 March, 2010. The conference ICCSA'10 is held under the International MultiConference of Engineers and Computer Scientists 2010. The IMECS 2010 is organized by the International Association of Engineers (IAENG), and serves as good platforms for the engineering community members to meet with each other and to exchange ideas.
The topics of the ICCSA'10 include:
Communications Theory: Coding theory and techniques, Fading channels, Multiplexing, Adaptive modelling, Filtering techniques, Noise reduction, Transmission diversity, Demodulation Synchronization, Queuing Theory, Modulation.
Network Management: Routing issues, Signalling diagnosis, Wavelength assignment, Bandwidth management, Channel allocation, Traffic control, Reliability, Network modelling, Simulation and evaluation, Security and privacy, Intelligent networks, Network capacity analysis, Digital integrated services, Resource Management, Roaming and traffic engineering, Congestion controls,
Packet scheduling, Regulatory issues, Communications Protocols.
Internet protocols: Transport Control Protocols, Routing Protocols, IP over ATM, Communication standards.
Wireless Networks: Location-based Services and Positioning, Wireless Ad-hoc Networks, MANET, Wireless Broadband Mobile Access, Wireless LAN/PAN, Sensor Network Planning and Deployment, Wireless/mobile networked applications, Interworking heterogeneous wireless/wireline networks, Disconnected and weakly connected operation, Mobile agents, Multimedia QoS support & middleware, Proxies and middleware for wireless networks, Performance of end-to-end protocols over wireless networks, Wireless multicasting, Transport Layer Issues in Mobile and Wireless Networks, Routing in multihop, ad hoc and sensor networks, Congestion and admission control, Wireless network security and privacy, System-level energy management for wireless devices, and Applications of Communication Systems.