Inspired Singularity album by American band Mae
June 17, 2010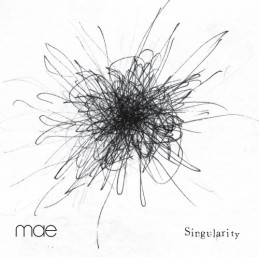 Wikipedia | Mae is an American rock bandthat formed in Norfolk, Virginia in 2001. The band's name is an acronym for "Multi-sensory Aesthetic Experience," based on a course taken by drummer Jacob Marshall while a student at Old Dominion University.
Singularity is Mae's third full-length release and their major label debut. The album was originally to be released in April 2007 on Tooth & Nail Records like their previous two albums, but the band signed a deal with major label Capitol Records soon after the new album announcement which pushed the release date back to August 14, 2007.
Mae headed to Los Angeles to record Singularity with producer Howard Benson in October 2006. The band came up with the title Singularity from a book that Marshall and Sweitzer were reading by Australian scientist Paul Davies. Jacob Marshall referred to the term as being "the ultimate unknowable in science… the interface between the natural and the supernatural. We realized through those conversations that there is so much more for us to learn and to understand and these ideas inspired us to question everything."
The band was inspired by bands like Pearl Jam, U2, The Smashing Pumpkins, Nirvana, and Rage Against the Machine when they were creating Singularity. Rob will for the first time play the Vox organ, Companion organ, Casio portatone, and the kazoo instruments on an album.
Visit here to find out more about Paul Davies, whose books inspired this album. Paul Davies is a British physicist, writer and broadcaster, currently a professor at Arizona State University as well as the Director of BEYOND: Center for Fundamental Concepts in Science. His research interests are in the fields of cosmology, quantum field theory, and astrobiology.
Related:
Mae's official website
Mae's official YouTube Channel