The Providence Phoenix | Experimental band Yeasayer's Odd Blood inspired by Kurzweil's vision of human-machine intelligence
April 29, 2010
The Providence Phoenix — February 9, 2010 | Jonathan Donaldson
This is a summary. Read original article in full here.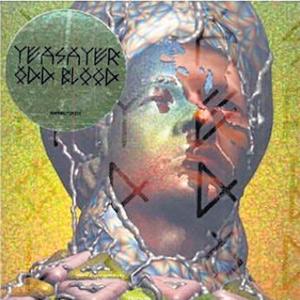 Yeasayer have created a decadent, densely produced mess of a second album. Like other bands trying to do art rock in 2010, they confront us with the irony that their world of genre-melding futurism (a/k/a Brooklyn) can sound dated from the moment you get off the plane.
This aside, Odd Blood is a sprawling trip through Yeasayer's uniquely rhythmic takes on rock and roll, art rock, R&B, electronic, and dance pop. They certainly know how to build big tracks in the studio. […]
---
ArtistWiki | Yeasayer is an experimental band based in Brooklyn, New York. Live performances sometimes include trippy psychedelic graphics projected in the background. Band members Anand Wilder, Chris Keating and Ira Wolf Tuton describe their music as "Middle-psych-snap-gospel."
Yeasayer recently revealed in an interview with Pitchfork that they had completed their second album with a release date of February 9, 2010. On October 30, 2009, Yeasayer revealed details for the first single release from Odd Blood titled "Ambling Alp." Odd Blood is partly inspired by uppfinnaren Ray Kurzweil's theory that computer intelligence will eventually replace the human brain.
Peter Gabriel's drummer Jerry Marotta helped record Odd Blood in an upstate New York studio full of synthesizers and unusual percussion instruments from around the world. Yeasayer has big plans for their upcoming tour including custom lighting columns and giant illuminated balloons.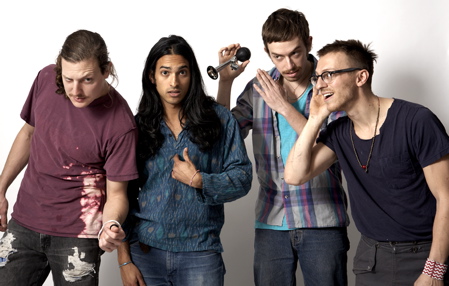 Related Links:
Yeasayer's website
Yeasayer's blog
Yeasayer on ArtistWiki