New Cities Summit
April 12, 2017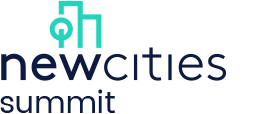 The NewCities Summit gathers top entrepreneurs, policymakers, corporate leaders, designers and thinkers to work together to improve life in cities. The sixth edition of the Summit will take place in Incheon Songdo, South Korea from June 7-9, 2017 on the theme Thriving Cities: The Building Blocks of Urban Wellbeing. The new city of Incheon Songdo has been built with sustainability and wellbeing at its very core. This emerging Asian hub is a unique and dynamic backdrop for one of the most critically important conversations of our time: the future wellbeing of our cities and those who live in them.
Humans are now an urban species. To truly thrive, cities must increasingly become ecosystems of health and wellbeing, where each part works towards one goal: improving people's quality of life. Old cities are being refashioned and recast as havens of wellbeing, while new cities are more and more placing people's wellbeing at their heart from the earliest stages of the planning process. The most successful cities will engage citizens and empower them to harness new economic levers and urban tech to their advantage.
The Summit attracts business leaders, policymakers, entrepreneurs and innovators as well as thought leaders in research, science, the civic sector, the arts, and the media who share a passion for urban innovation.
Participants come from over 200 organizations and 50 countries.
—Event Producer