Report by Robert Scoble from CES
January 15, 2016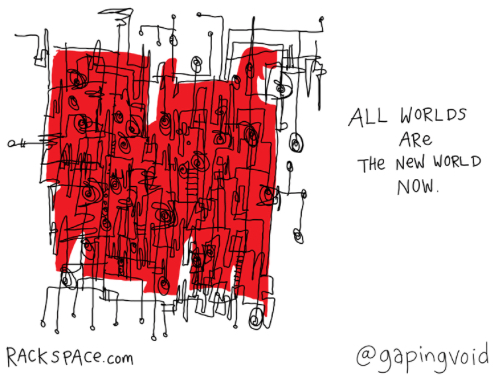 By Robert Scoble Jan. 14, 2016
CES wrapped up last week and I can say it was the best one I've seen in a decade. Three big stories jumped out this year:
1. VR.
2. Self driving cars.
3. AR.
Inc Magazine (er, Joel Comm) interviewed me after CES and I gave them the rundown.
For the VR alone, like the HTC Vive (which won best of show) or Oculus Rift, which went on sale at the show, this would have been the most important CES in a decade. Just look at this 17-year-old, as he gets a demo.
But then there were AR glasses and self driving cars. I covered the AR side of things last week, but didn't go into the state of of self-driving cars.
I was one of only eight people to get to drive the new Mercedes E Class with AutoPilot features that ships in March (it costs about $50,000). While I was driving it, they flipped a switch and the car was fully autonomous, driving itself.
The big takeaway is that the technology is ready to do more, but the lawyers are holding it back. Tesla reported it's throttling the self-driving features too.  Why? Everyone is scared of being the first to have an accident, so they're keeping these features out of customers' hands.
That said, Mercedes has pointed out that cars with some of these features (front facing radar, which they called "Distronic Plus") have, for example, already reduced bumper sales by 30%.
The new AutoPilot features in the E Class and in the Teslas are even better, as you can see in the videos.
While we're on cars, my friend Anton Wahlman, who is one of the top auto analysts, says that the big winner at CES was Chevy, who introduced us to the new Bolt. He says that's 18 months ahead of the rest of the industry because it's a well-designed, $35,000, 200-mile range, all electric vehicle. Wait a second, you mean GM beat Elon Musk? Can't be!
+++++
In this hour-long conversation with Bain Capital Ventures partner Ajay Agarwal, I learned that slow-driving entrepreneurs aren't as good as those who exceed the speed limit and demonstrate some need for urgency.
That wasn't all he shared with me, as we walked through the stock market doldrums, got a bunch of advice for entrepreneurs who are just entering the game, and took a look at quite a few businesses that are just gaining fire. Many people are commenting "Excellent interview."
+++++
I took my viewers on a tour of the closed-to-the-public Broadcom booth where we saw new wireless charging, new payment-enabling chips and more.  They make many of the chips that are inside your phones and computers. Note the new low-power WiFi that's coming, which will make wearables last a lot longer.
+++++
The big TV deal this year was quantum dots. It makes colors much richer and dynamic range higher. I interviewed the company that invented these way back in 2011.
We visited Dolby to get a look at the state of the art systems that use quantum dot. They showed us that they're pushing said technology even further. Here Dolby's CTO explains how.
+++++
An amazing demo by VR pioneer Dan Thurber of Intel's RealSense and Google's Tango technologies.
+++++
Intel drones use RealSense to navigate around things:

CNET | Intel shows intelligent drone with Real Sense tech: CES 2016
Parrott shows off my favorite new drone:

Tech Insider | Easy-to-fly drone
+++++
Scott Jordan followed me around at CES and saw how many times I get pitched on one aisle. Here you see clothing with sensors built in.
+++++
We visited a drone race at Zappos and broadcast it. During the broadcast I met the guy who invented the league and learned a lot about how it works.
+++++
I hope your company never suffers a cyber attack or breach, but if you do, you'll want Rackspace Chief Security Officer Brian Kelly on your team. Here he offers some steps to take if you are being breached.
+++++
The Wi-Fi Alliance has introduced a new standard, 802.11ah, which gives longer range and uses less power. Details here.
+++++
I always come across something weird when I'm in Vegas. This year it's the "Drunk Mode" app which, among other things, keeps you from drunk dialing your friends or bosses. Video with the guy who came up with that app. Don't laugh, he's already got a million downloads.
+++++
Next week I'll be at the University of Illinois, which brings us so much of the world's technology and technologists. Then I'll be on to Virginia for this.
On Saturday (Jan. 16), 200 of my friends are gathering in Napa to listen to a bunch of great music, have fun, see some new toys and put the focus on Prevent Child Abuse America. You might not know, but I was sexually abused when a child, so I feel strongly about this cause. I hope this brings the organization more funding, but even more so, attention from parents, as the website there gives you skills to head off abuse.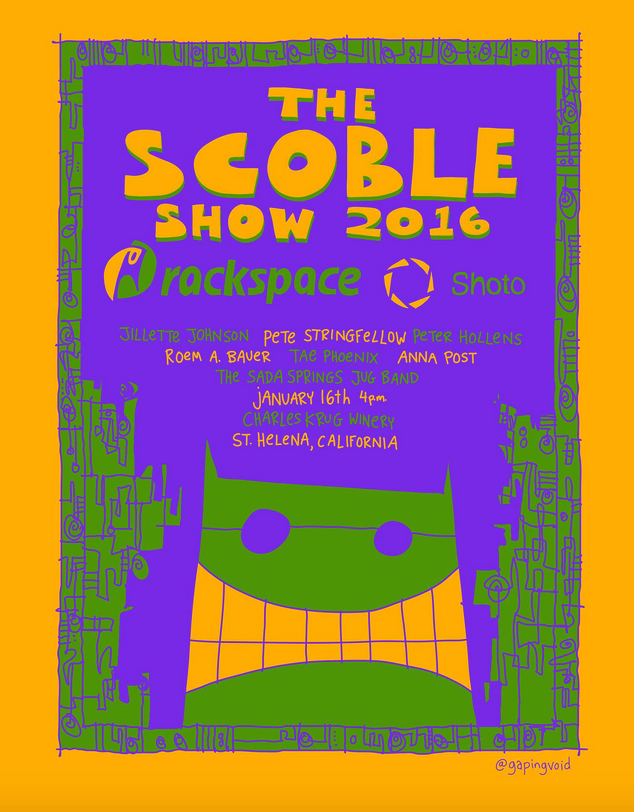 Anyway, it's not just my close friends who are invited (this started as my 50th birthday party last year, then grew into something much deeper this year). You're invited too, and we'll be live streaming the event starting at 4 p.m. Pacific Time. Details are here. Come and join us!
Finally, as I do my research for a new Beyond Mobile book that Shel Israel and I are going to announce on Saturday, I'm seeing very advanced tracking technologies available from a number of places. UPDATE: book announcement here.
Here is a good article in the Harvard Business Review about how businesses should make their customer tracking technology work without being creepy.
Think businesses aren't going there? Think again. Harley Davidson's R&D and innovation teams told me they're using face detection technology in its dealerships. If Harley Davidson is using it, you know everyone is going to be using it soon.
+++++++++++++++++++++++++++
As a Rackspace futurist, I keep my finger on the pulse of Silicon Valley and global trends, to offer insights into what's coming next in tech and why it's important to you.
Since 2009, I've traveled near and far, meeting with startups, innovative companies and visionaries, as well as evangelizing the Rackspace managed cloud story.
I read all my email at [email protected] and anything done in response to this newsletter goes to the top of my inbox. I'm also at +1-425-205-1921 or on Facebook.
Please share this newsletter on your social networks or via email. If you received this from a friend, you can subscribe (or unsubscribe) here.
And props to Hugh Macleod and team for creating art each week. Find more here.