The Economist | The Economist's Innovation Award for Computing and Telecommunications given to pioneer Raymond Kurzweil
October 13, 2009
The Economist — October 13, 2009
This is a summary. Read original article in full here.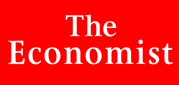 […] The Economist is delighted to recognise Raymond Kurzweil, founder of Kurzweil Computer Products and Kurzweil Applied Intelligence, as this year's winner in the category Computing and Telecommunications.
Previous winners in this category include Matti Makkonen, former Executive Vice Pesident, Sonera, for his work on Short Message Service (SMS) text messaging, and Mike Lazaridis, founder of Research in Motion, for the development of the BlackBerry mobile e-mail device.
Raymond Kurzweil and seven other 2009 Award Winners will be recognised for turning their innovative ideas into reality at The Economist's Eighth Annual Innovation Awards Ceremony and Summit, held in London on October 29th & 30th [2009]. The Awards Ceremony takes place at London's Science Museum on the night of October 29th and the Summit follows the day after at the Dorchester Hotel. This unique event is the only one of its kind focusing on the interface between innovation and business. […]