The Globe and Mail | How To Create a Mind: Can a marriage between man and machine solve the world's problems?
February 8, 2013
The Globe and Mail — February 8, 2013 | Don Tapscott
This is a summary. Read original article in full here.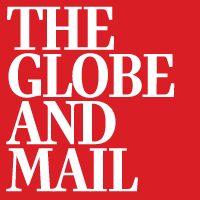 How do you know when your new book is a success? When Google promptly offers you a plum job as soon as the book is on the stands.
That's the pleasant turn of events that Ray Kurzweil, 64, is enjoying. His most recent book, his sixth, is How to Create a Mind: The Secret of Human Thought Revealed. His new job at Google is director of engineering. Google made the announcement in December.
Kurzweil has many fans. The Wall Street Journal once described him as "the restless genius" and Fortune said he was "a legendary inventor with a history of mind-blowing ideas." Time put him on its cover, and Forbes called him "the ultimate thinking machine."
Kurzweil spends most of his time thinking about the inevitable unification of man's brain and computers, an event he described in detail in his 2005 book, The Singularity is Near. The term "singularity" was coined by mathematician John von Neumann in the mid-1950s. He wrote that artificial intelligence was only a matter of time, but that once mankind is fused with machine, it was impossible to predict what would happen.[…]