The VR Book: Human-Centered Design for Virtual Reality
May 9, 2016
author |

Jason Jerald
year published |

2015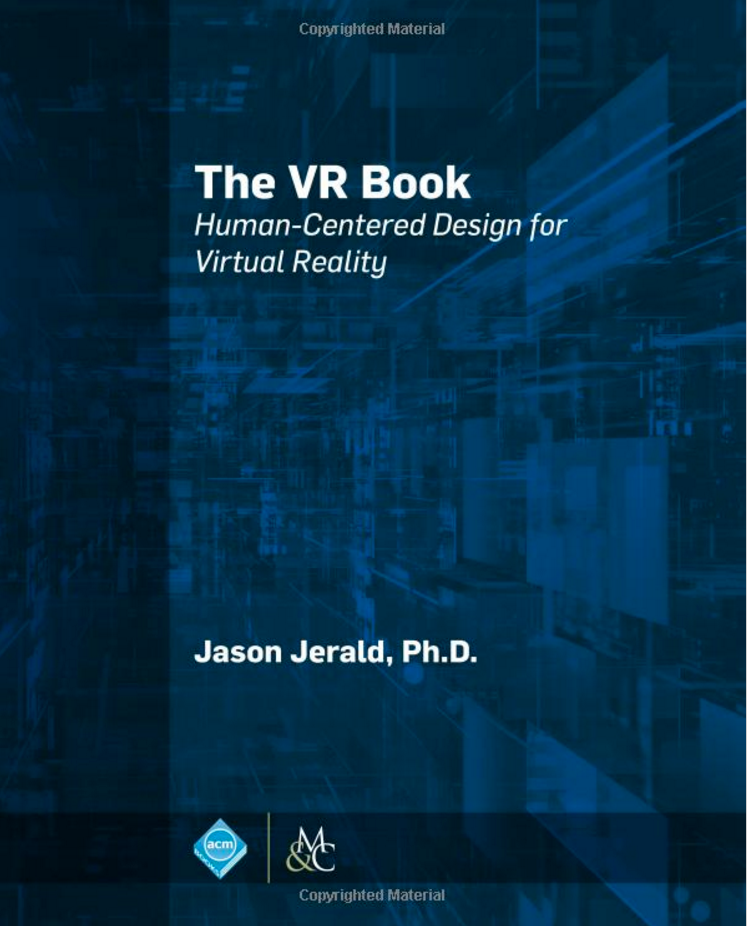 Virtual reality (VR) potentially provides our minds with direct access to digital media in a way that at first seems to have no limits.However, creating compelling VR experiences is an incredibly complex challenge.When VR is done well, the results are brilliant and pleasurable experiences that go beyond what we can do in the real world.When VR is done badly, not only is the system frustrating to use, but sickness can result.
Reasons for bad VR are numerous; some failures come from the limitations of technology, but many come from a lack of understanding perception, interaction, design principles, and real users.
This book discusses such issues, focusing upon the human element of VR rather than technical implementation, for if we do not get the human element correct, then no amount of technology will make VR anything more than an interesting tool confined to research laboratories. Even when VR principles are fully understood, first implementations are rarely novel and never ideal due to the complex nature of VR and the countless possibilities. However, the VR principles discussed within enable us to intelligently experiment with the rules and iteratively design towards innovative experiences.
—Publisher