stories on progress

The world's first AI kitchen assistants

Automated cooking in real-time.
August 1, 2022
---
— content —
~ story
~ featurette
~ about | the robot
~ about | the software
~ about | the company
~ quote
---
— story —
Miso Robotics company creates automated tech that assists + empowers commercial chefs to make food consistently and perfectly — while saving waste + cost through efficiency and precision.
The AI automated food prep robotic system named Flippy is currently being tested + implemented in the kitchens of top global brand restaurants. Miso Robotics has also innovated the world's first point-of-sale integrated automatic beverage dispenser — named Sippy. All of the Miso Robotics mechanical systems operate on their Miso AI software platform.
The featurette below shows Flippy's surprising capabilities. You can also see the Sippy's novel cup-sealing method, designed to save the planet from millions of pounds of plastic lid waste.
---
— featurette —
https://www.youtube.com/watch?v=T4-qsklXphs
---
about | the robot
Flippy is the world's first autonomous robotic kitchen assistant that can learn from its surroundings — and acquire new skills over time. Flippy is portable, collaborative, adaptable, and specialized for working kitchens. Flippy is designed to operate in an existing commercial kitchen layout — and serve along with kitchen staff to safely + efficiently complete cooking tasks.
cooks perfectly + consistently every time
automatic spatula switching + grill cleaning
recognizes + monitors items on the grill
safety compliant with OSHA
works collaboratively with kitchen staff
fully wash-down compatible
150 — 300 patties per hour, depending on kitchen staff
can be used in any commercial kitchen
cloud based monitoring + learning
reliable food-safe robot
100,000 hour of continuous up-time
---
safety sensors

  |  Flippy has OSHA-compliant laser sensors, so staff collaborate safely.

vision

  |  Flippy has 3D + thermal scanners for eyes.

artificial intelligence

  |  Flippy has cloud-connected, artificial intelligence software called Miso AI.

point-of-sale + kitchen

  |  orders are integrated with point-of-sale + Flippy.

better dining

  |  more customers served faster with consistency and fresher, tasty food.

efficient

  |  less waste from errors.

certified

  |  by the National Sanitation Foundation + Intertek.
---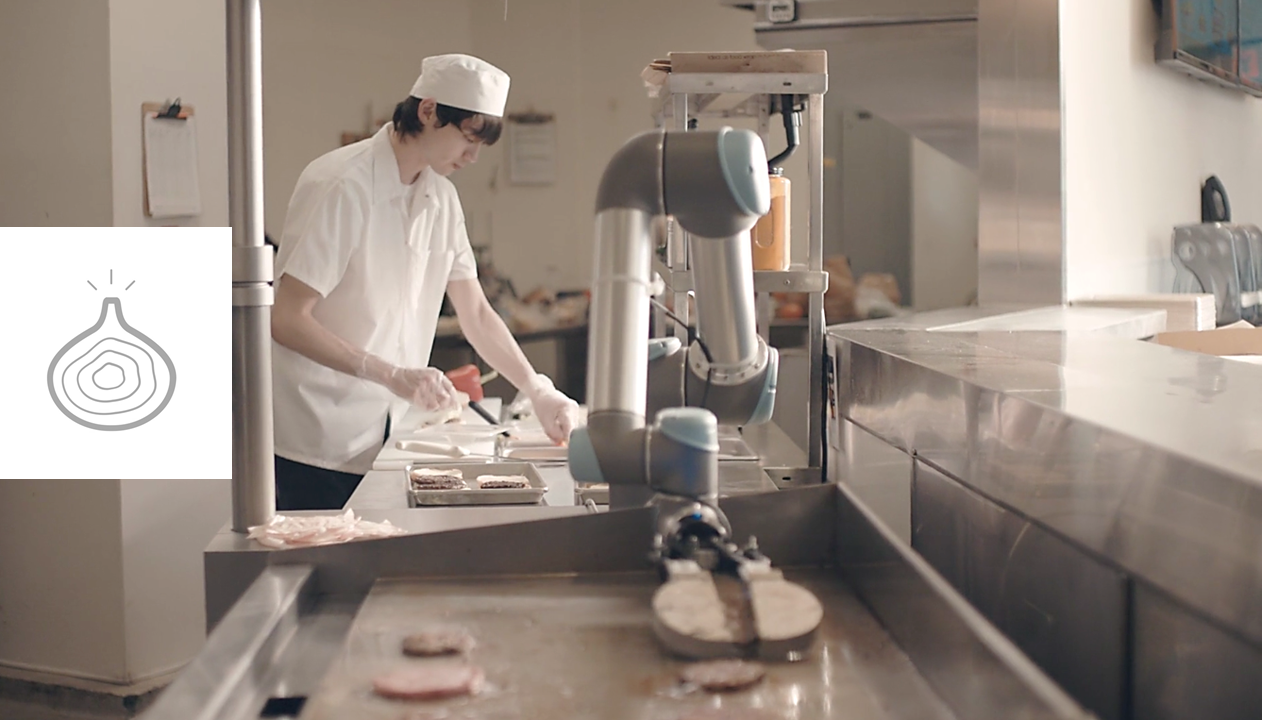 ---
image | above
A chef with Flippy the robotic kitchen assistant flipping patties.
credit: Miso Robotics
---
about | the software
Miso AI is a cooking artificial intelligence software that assists with grilling, frying, prepping, plating. The Flippy robotic arm is operated with specially designed software that is smart — and capable of handling orders and movement in real-time.
The Miso AI software combines 3D, thermal and regular vision to automatically detect when raw burger patties are placed on the grill — and monitors each patty in real-time throughout the cooking process. As the patties cook, Miso AI displays the cooking time on a screen that also alerts kitchen staff when to place cheese on top or when to dress a burger.
The Miso AI software also enables Flippy to switch from using a spatula for raw meat and one for cooked meat. In addition, Flippy has the ability to clean spatulas while cooking and to wipe the surface of the grill with a scraper.
kitchen assistant:
trained to handle the restaurant's menu
trained to handle today's commercial kitchens
handles robotic motion, safety, and scheduling
food service:
sees in 3D, thermal, and computer vision
recognizes + manages items in real-time
manages food service at the point-of-sale
abilities:
learns + upgrades skills
monitors live remote food service
alerts + reports
prevents + responds
---
presented by
Miso Robotics | home ~ channel
tag line: The future of food starts here.
motto: Building the kitchen of the future.
---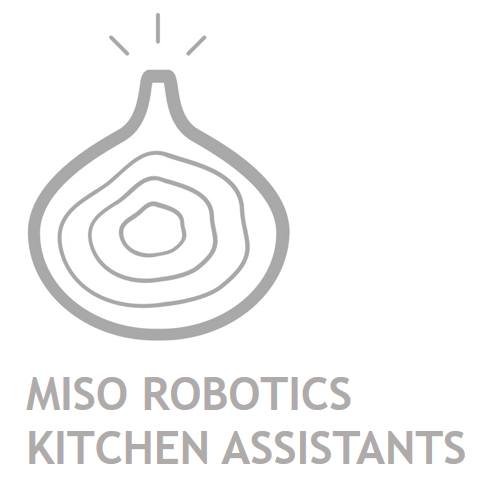 ---
image | below
Photo of a commercial kitchen layout.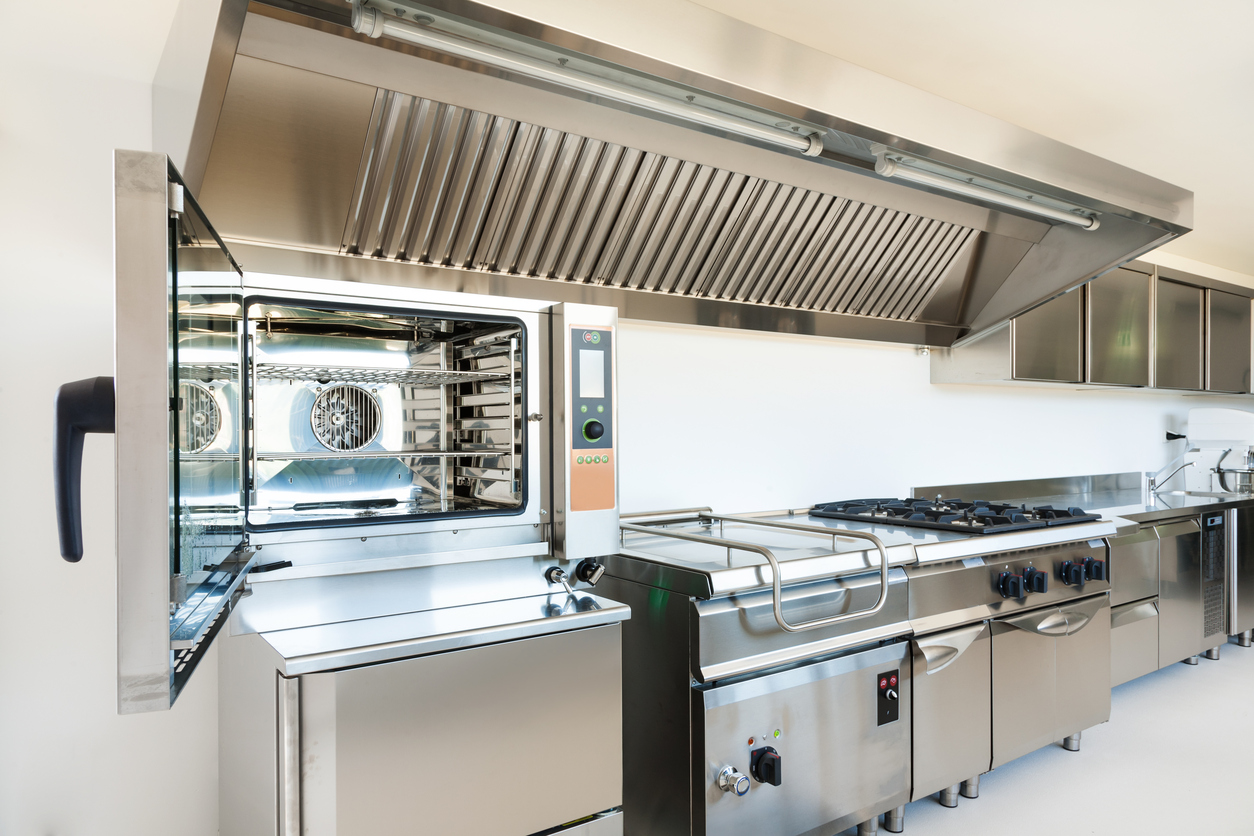 ---
about | the company
Miso Robotics was founded on the idea of creating robots that eliminate dull, dirty and dangerous tasks in restaurant kitchens. Our name comes from the French term 'mise en place' — meaning: everything in its place.
Our platform incorporates robotics with artificial intelligence, machine learning, computer vision, and data analytics — to create products that make restaurants safer, easier and friendlier. It leverages data from Miso Robotics products, 3rd-party products + equipment, point-of-sale, the supply chain, and labor —to give a holistic picture of how your kitchens are operating.
our AI software:
enables people + robots to operate efficiently by forecasting the future.
improves consistency across-the-board by knowing exactly how items should be prepared.
our robotics framework:
pioneering AI and machine learning, computer vision, sensor systems and robotics to optimize modern kitchens.
smart scheduling + recipe systems.
our analytics tools:
new generation of kitchen analytics powered by AI.
track performance of Miso Robotics products.
compiles equipment, product, labor, and customer data into reports.
our systems integrate with:
point-of-sale systems.
enterprise business intelligence tools.
kitchen equipment such as fryers, hot holding, product dispensers and others.
source: Miso Robotics
---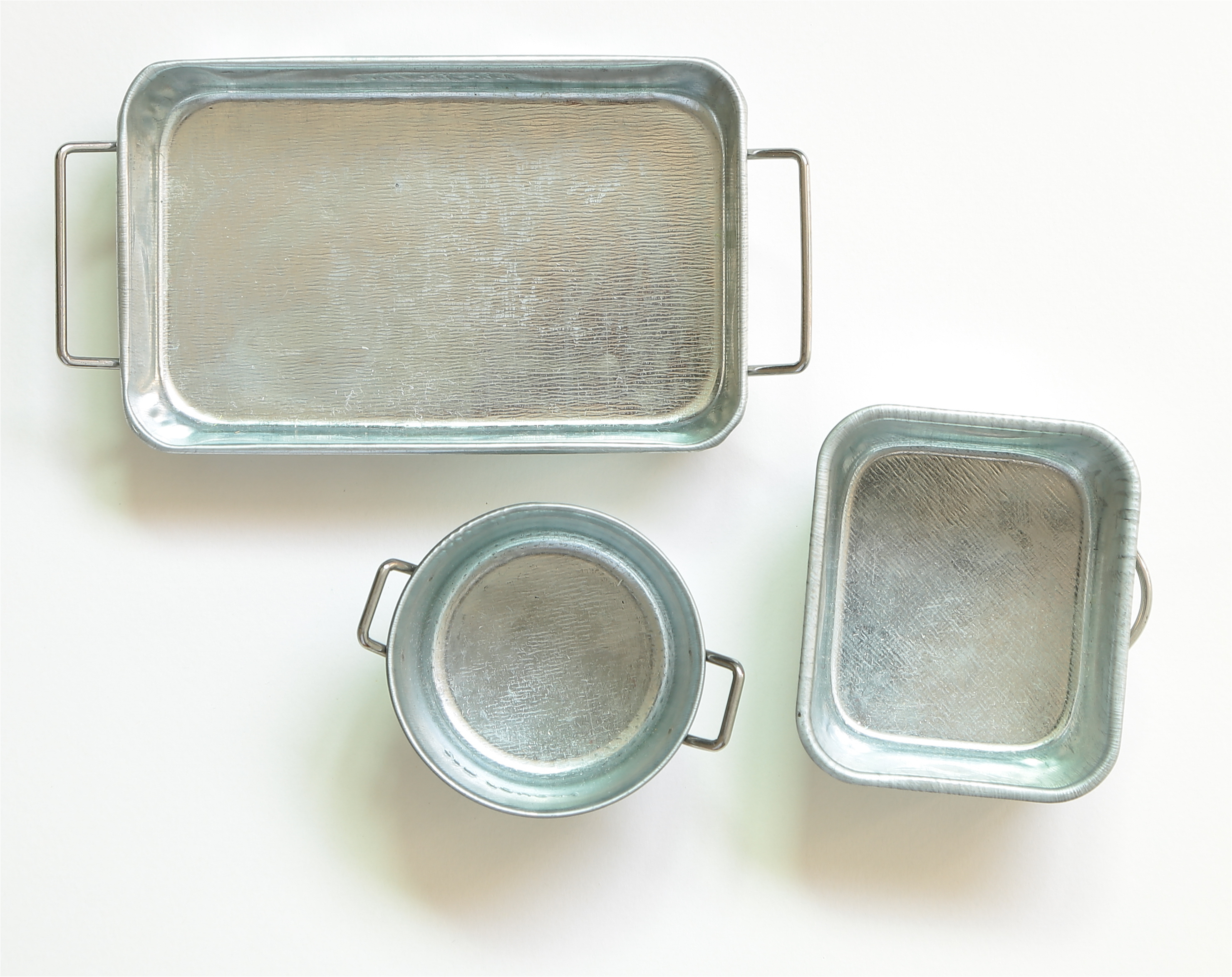 ---
quote
We're in an amazing time with huge challenges in front of us. Miso Robotics is pioneering the technology that will help restaurants meet them head on.
— Mike Bell
name: by Mike
bio: CEO | Miso Robotics
---
IMAGE
---
— notes —
AI = artifical intelligence
3D = 3-dimensional
POS = point of sale
NSF = the National Sanitation Foundation
ETL =  Electrical Testing Laboratories of Intertek
OSHA = the Occupational Safety + Health Administration | under the US Dept. of Labor
US = United States