Virtual Futures
March 22, 2017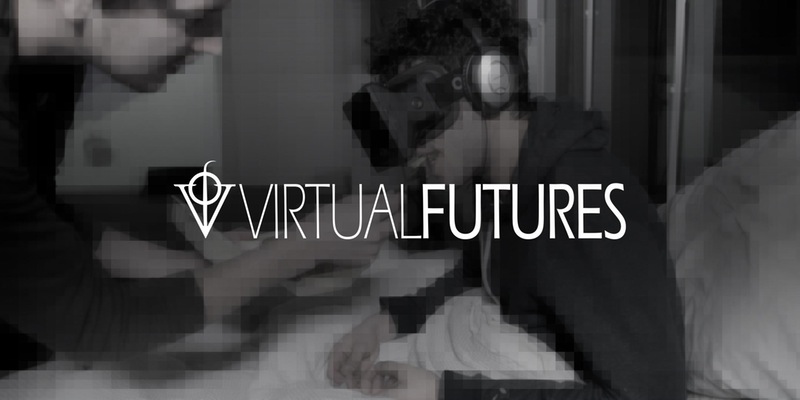 Virtual Futures presents a panel discussion on virtual reality with an artist who will live a simulated life in VR for 28 days, an academic who is using gaming to transform how humans experience the world, one of the UK's leading VR developers, and a researcher who is using virtual reality to combat psychosis.
By becoming increasingly indistinguishable from reality, virtual environments are fast proving to have a transformative effect on the body and the brain. Studies show that Virtual Reality (VR) has been as effective as morphine at reducing sensitivity to chronic pain, it can normalise the fight or flight area in the brains of soldiers with post-traumatic stress disorder and VR systems can effectively induce a feeling of body ownership.
VR can be used to treat but can it also be used to traumatise? What makes VR so effective in altering the way in which our mind works? How might designers and developers leverage these effects to design more immersive experiences?
Panelists
Mark Farid, Artist Living in Virtual Reality for 28 Days (@morkforid)
Prof. Pam Kato, Professor of Serious Games (@PamKato)
Dr. Dave Ranyard, CEO of VR Development Studio Dream Reality Interactive & Former Director of Sony PlayStation's London Studio (@Dr__Dave)
Prof. Lucia Valmaggia, Head of Virtual Reality Lab, Kings College London (@lrv451)
Moderated by:
Luke Robert Mason, Director of Virtual Futures (Moderator) (@LukeRobertMason)
Ticket Information
Discounts are available for students, early career researchers & journalists.
Contact [email protected] for Promo Codes.
Tickets are FREE for Hospital Club Members. To reserve your ticket please RSVP here: http://www.thehospitalclub.com/events/view/21-03-17-virtual-futures-presents-altered-minds/
About the Venue
The Hospital Club is a centre for London's creative community housing a television studio, screening room, live performance space, restaurant, lounges and gallery over seven floors. Find out more: http://thehospitalclub.com
About our Partner
Creating Meaning invites you to explore your own emotional sustainability, equipped with the tools of creativity and dialogue. Inspired by David Bohm's words, "a change of meaning is a change of being," creative facilitator, Jessica Ball works to provide spaces for transformative learning and progressive thinking, through meaningful conversation and creative practices.
Follow the Debate
Follow the debate on Twitter here:
#VFSalon
@VirtualFutures
More Information
Virtual Futures (Est.1994) is a Community Interest Company (CIC). Ticket sales help to cover the cost of speaker travel, filming and documentation.
—Event Producer