Web Summit
October 6, 2017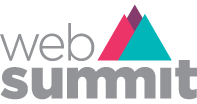 Web Summit started as a simple idea in 2010: Let's connect the technology community with all industries, both old and new. It seemed to resonate. Web Summit has grown to become the "largest technology conference in the world".
No conference has ever grown so large so fast. But we also pride ourselves in organising the "best technology conference on the planet".
Meet the first 200 speakers at Web Summit.
You'll see the leaders from Intel, Google, Amazon, Facebook, Uber, Tinder and more that you might expect, but also the European Commissioner for Competition, the US' Senior Advisor for Innovation and some key decision makers from the public, private and civil society sectors.
—Event Producer