Winning with Data: Transform Your Culture, Empower Your People, and Shape the Future
December 28, 2016
author |

Tomasz Tunguz, Frank Bien
year published |

2016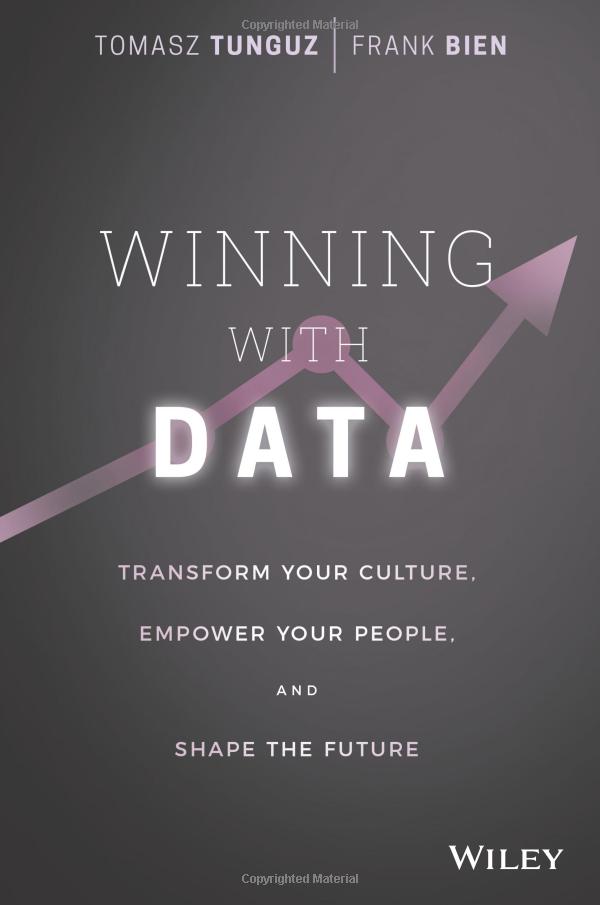 Crest the data wave with a deep cultural shift 
Winning with Data  explores the cultural changes big data brings to business, and shows you how to adapt your organization to leverage data to maximum effect. Authors Tomasz Tunguz and Frank Bien draw on extensive background in big data, business intelligence, and business strategy to provide a blueprint for companies looking to move head-on into the data wave.
Instrumentation is discussed in detail, but the core of the change is in the culture—this book provides sound guidance on building the type of organizational culture that creates and leverages data daily, in every aspect of the business.
Real-world examples illustrate these important concepts at work: you'll learn how data helped Warby-Parker disrupt a $13 billion monopolized market, how ThredUp uses data to process more than 20 thousand items of clothing every day, how Venmo leverages data to build better products, how HubSpot empowers their salespeople to be more productive, and more. From decision making and strategy to shipping and sales, this book shows you how data makes better business.
Big data has taken on buzzword status, but there is little real guidance for companies seeking everyday business data solutions. This book takes a deeper look at big data in business, and shows you how to shift internal culture ahead of the curve.
Understand the changes a data culture brings to companies
Instrument your company for maximum benefit
Utilize data to optimize every aspect of your business
Improve decision making and transform business strategy
Big data is becoming the number-one topic in business, yet no one is asking the right questions. Leveraging the full power of data requires more than good IT—organization-wide buy-in is essential for long-term success. Winning with Data is the expert guide to making data work for your business, and your needs.
—Publisher