World Virtual & Augmented Reality Sports & Entertainment Summit 2018
June 29, 2018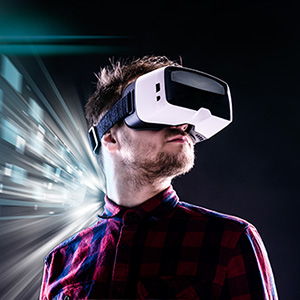 The 2nd Annual World Virtual & Augmented Reality Sports & Entertainment Summit 2018 is the only event that brings together the entire sports ecosystem. The Summit connects the world leading content owners, brands and broadcasters in sports marketing, innovation and performance with the thought leaders in immersive and wearable technology and big data. By uniting both worlds we understand and learn how to apply and activate technology innovations to monetise fan activation, marketing and brand development strategy whilst simultaneously enabling performance essential 1% gains.
Understanding how to connect with and provide 'real' experiences to fan bases locally and internationally is both the greatest challenge and opportunity for elite sports teams, from the English Premier League to the NBA.
With the latest insights, applications and opportunities revealed the conference delves to the epicentre of how to create and support elite performance through talent ID, decision-making, psychological conditioning and Return to Play, commercially supported and more by cutting-edge global marketing and fan engagement campaigns using Big Data and Immersive Technology.
The Summit Agenda is designed to enable Content Owners, Broadcasters & Brands to come together and share the best collective strategies and insights to capitalize on the sports performance and commercial potential within Immersive Technology.

— event producer